Casey's Offers Veterans Free Coffee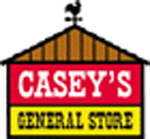 CARROLL, Iowa -- Today, Veteran's Day, Casey's General Stores is thanking the men and women who have served our country with courage and commitment. In honor of Veteran's Day, all veterans are treated to free coffee at Casey's stores.

Casey's General Stores operates more than 1,500 c-stores in nine states in the Midwest.