Casey's to Purchase up to 44 Kabredlo's Locations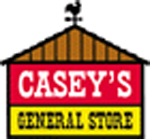 ANKENY, Iowa -- Casey's General Stores Inc. signed an asset purchase agreement Tuesday to acquire up to 44 Kabredlo's locations. All of the stores acquired will be converted to Casey's General Stores, the c-store chain said.

"The acquisition of the Kabredlo's locations is an excellent fit to our existing store base and will add to our presence in Nebraska and Kansas, as well as allow us to penetrate a new state," Robert Myers, Casey's president and CEO, said in a released statement. "We are excited about this opportunity because Kabredlo's is a very well-established and -managed chain in our market area."

The 44 Kabredlo's locations include: 22 in Nebraska, 21 in Kansas and one in Oklahoma. According to the company, over a 12-month period, the stores generated annual gross revenue of approximately $52 million, and sold approximately 36 million gallons of fuel.

The transaction is expected to close by the end of December, the company stated.