Casey's Registers Record Q1; Growth Plan Moves Ahead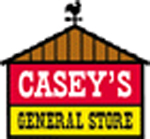 ANKENY, Iowa -- The results are in and Casey's General Stores has posted a record quarter for the start of fiscal year 2012.
"We are off to a great start for fiscal 2012 with a record quarter, due in part by operating 132 more stores this quarter vs. last year's first quarter," President and CEO Robert J. Myers said in releasing the numbers last night. "The features of the new store design are proving to be very popular with our customers and are driving inside sales. We will continue to incorporate these features in our new store construction, replacements, remodels, and acquisitions."
The locally based company's net earnings per share came in at $40.5 million, or $1.04 for the first quarter ended July 31, compared to the 73 cents per share it earned for the first quarter of fiscal year 2011. After adjusting the previous year's results for fees associated with Alimentation Couche-Tard's takeover attempt, basic earnings per share were up 28.4 percent. To that point, the company saw $6.2 million in expenses related to the hostile bid in the first quarter of last year, William Walljasper, senior vice president and chief financial officer, said on Casey's earnings call this morning.
Casey's registered revenue gains across all categories in its stores, he added. The strong gasoline margins of the past four years continued into the first quarter with Casey's exceeding its annual goal to see an average margin of 13.5 cents per gallon to reach an average margin of 17.2 cents. However, same-store gallons sold decreased 2.7 percent due to higher retail gas prices, Walljasper explained.
Inside, same-store sales for grocery and other merchandise rose 6.2 percent with an average margin of 32.5 percent. The average margin, which fell slightly below Casey's annual goal of 32.8 percent, was affected by a shift to larger package sales of beer and a competitive cigarette environment, according to the company. Specifically, customers began migrating to buying packs of cigarettes as opposed to cartons as prices increased, Walljasper explained. Now the sales split is 80 percent packs vs. cartons, he said, compared to five years ago when it was closer to 60-40.
As for beer, consumers looking for value have switched from buying smaller packages, like six packs, to buying 12 packs or cases, he said. "It's a higher ring but they are perceived as higher value," Walljasper explained. In addition, Casey's beer caves in its newly remodeled stores "have been doing extremely well," he said, and the c-store operator is looking into incorporating beer caves into all its remodels.
Same-store sales for prepared food and fountain increased 15.3 percent with an average margin of 61.2 percent, which were "excellent results in light of higher commodities costs," he added. Total sales for the category were up 21 percent to $123.8 million, and gross profit increased more than 16 percent to $75.8 million.
Casey's operating expenses also ticked up from $152.4 million in the first quarter a year ago to $171.4 million in the first quarter of fiscal year 2012. Several factors contributed to this increase, Walljasper explained, including higher wages, the cost of operating more stores, and a rise in credit card fees and fuel expenses.
"Wages are up and that's the lion's share of our operating increases," he said, adding that same-store wages were up 5 percent in the quarter. However, that figure was slightly misleading because it takes into account remodeled stores and those that have been expanded to 24 hours, he said.
Approximately half of the operating expenses are attributed to higher wages due to new stores, remodels and the opening of some 24-hour sites, he added. Currently, Casey's operates between 125 and 150 24-hour convenience stores. The bulk of those sites changed to expanded hours in January and February, Walljasper said, and all are "performing extremely well." The company is looking to bring more stores into the 24-hour fold this fiscal year, he added.
In addition, the company acquired 24 stores and finished two new store builds in the quarter. And at this time, Casey's has six written agreements to acquire more locations -- and those are expected to close soon, Walljasper detailed. Fifteen new stores are also under construction.
As for the future, the company will look to remodel more locations, but not until it can get a handle on the increased operating costs associated with them, he said, adding that Casey's in trying to get kitchens "up and running" in the remodeling of its new acquisitions.
Additionally, the company likes what it has seen with the pizza delivery at six of its locations and is looking into bringing the service to more stores in November and after the first of the year, Walljasper explained. "It is certainly a program we believe has some legs," he added.
Wall Street analysts covering Casey's stock expected the company to earn $1.06 per share for its fiscal first quarter.