Casey's Reports Solid 1Q Results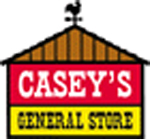 Ankeny, Iowa -- Casey's General Stores reported basic earnings per share of 73 cents for the first quarter of fiscal 2011 ended July 31. Total revenue increased 14.7 percent, but net earnings fell 15.1 percent for the quarter. The results include approximately $6.2 million in legal and advisory fees related to the evaluation of the unsolicited offer by Alimentation Couche-Tard. Without those fees, basic earnings per share would have been 81 cents for the quarter, in line with analysts' consensus estimates and only slightly below the 87 cents per share for the year-ago quarter, which was a record quarter for the company.

Along with the financial results, Casey's also announced it signed commitments to acquire an additional 52 stores that it anticipates purchasing by the end of the calendar year.

"In addition to rolling out our in-store redesign program, we are expanding Casey's footprint in the Midwest through acquisitions and construction of new stores," said President and CEO Robert J. Myers in a release. Myers said the retailer was ahead of schedule in achieving its fiscal 2011 goal of increasing Casey's store count by 4 percent to 6 percent.

In a separate press release, Casey's board of directors unanimously recommended against Couche-Tard's revised tender offer to acquire Casey's for $38.50 per share.

The board of directors also declared a quarterly dividend of $0.135 per share, an increase of 35 percent due to the company's recent successful recapitalization.

Among other first quarter financials:
• Same-store gasoline gallons sold were up 1.5 percent with an average margin of 16.4 cents per gallon. Total gallons sold were up 6.8 percent to 358.6 million and gross profit was $58.9 million, compared with $52.7 million in the same period a year ago.
• Same-store sales for grocery and other merchandise rose 2 percent, with an average margin of 32.8 percent. "Sales in this category continue to be impacted by consumers trading down to less expensive items, and were also impacted this quarter by adverse weather in parts of our marketing territory," said Myers, who also cited a more competitive cigarette pricing environment and increased promotional activity in beverages. Total sales were up 6.7 percent to $317.2 million. Gross profit increased 2 percent to $104 million, including a LIFO charge that was approximately $1.6 million higher than in the year-ago quarter.
• Same store sales in prepared food and fountain increased 2.4 percent, with an average margin of 63.8 percent. Prepared food and fountain margins finished above the retailer's annual goal despite rising commodity prices throughout the quarter. Total sales for the category increased 7.6 percent to $102.4 million, with gross profit up 7.5 percent to $65.3 million.
• Operating expenses increased 15.1 percent to $152.4 million. Excluding fees associated with the Couche-Tard offer, expenses increased 10.4 percent. The increase was largely driven by a more than 19 percent rise in credit card fees and expenses associated with opening more stores this quarter than a year ago.
• During the quarter, Casey's began construction on 13 new stores and nine replacement stores, acquired one store and completed one new-store construction.