Casey's Shareholders Reelect All Board Nominees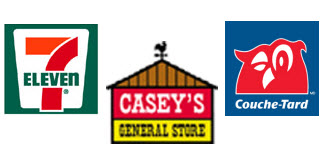 ANKENY, IOWA -- Based on the preliminary vote count provided by its proxy solicitor, Casey's General Stores Inc.'s shareholders reelected by a wide margin all eight of the company's incumbent directors at its annual meeting yesterday held at headquarters here, hampering Alimentation Couche-Tard Inc.'s attempt to acquire the Midwest convenience chain.

Couche-Tard's director nominees received less than 10 percent of shares voted, according to the preliminary results cited by Casey's. The preliminary results also indicate that shareholders rejected Couche-Tard's bylaw proposal, the retailer noted.

"On behalf of Casey's board and management team, I would like to thank the company's shareholders for their overwhelming support," Robert J. Myers, Casey's president and chief executive officer, said in a statement. "We appreciate the confidence that Casey's shareholders have placed in all of us, and we look forward to continuing to serve on their behalf."

The directors include: Diane C. Bridgewater, Johnny Danos, H. Lynn Horak, Kenneth H. Haynie, William C. Kimball, Jeffrey M. Lamberti, Robert J. Myers and Richard A. Wilkey.

Final results of the voting at the annual meeting are expected shortly, and will be announced once they are certified by IVS Associates, the inspector of election, according to Casey's.

Couche-Tard's tender offer, valued at about $2 billion including net debt, expires Sept. 30. The failure to get board members elected today won't end the company's chances as long as Couche-Tard improves its offer, Bill Kavaler, an analyst at Oscar Gruss & Son Inc. in New York, told Bloomberg News.

"I was surprised the vote total was so low for Couche-Tard," Kavaler said in a telephone interview. "If Couche-Tard wants to talk to management, they are going to have to match 7- Eleven's $40 bid."

Neither Casey's nor Couche-Tard's management was available for interviews yesterday, and Couche-Tard's attorney told CSNews Online that the company had no comment at this time.