Casey's Sued Again Over Couche-Tard Takeover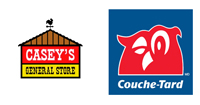 MONTREAL -- Casey's General Stores Inc. is facing another potential class-action lawsuit from its shareholders related to a takeover offer by Laval, Quebec-based Alimentation Couche-Tard Inc., as investors demand the Iowa-based convenience store chain open up negotiations, the Montreal Gazette reported.

The most recent suit, filed last week in Iowa, is the third related to the hostile takeover so far, and is a class-action petition by the Kentucky State District Council of Carpenters Pension Trust Fund. It alleges Casey's board members breached their fiduciary duty to shareholders though "disproportionate, draconian and preclusive defensive measures" that have hurt investors, the newspaper reported.

"The board's refusal to negotiate in good faith and present the company's shareholders an opportunity to fairly consider Couche-Tard's offer is causing substantial harm to Casey's shareholders," the suit states, as reported by the newspaper. "These (individual directors) have demonstrated a course of action consistent only with their self-serving motives -- namely creating barriers to a change of control in order to ensure that they will retain their prestigious and lucrative positions with the company."

The suit alleges the board of Casey's created a number of roadblocks to ward off Couche-Tard's approaches, including a so-called "poison pill" shareholder rights agreement adopted in April. The Pension Trust also takes issue with Casey's 10-cent dividend announced June 15, arguing it is out of line with previous dividends and "designed to make the company less attractive to potential suitors by reducing its cash on hand," according to the report.

In late June, a similar class-action proposal was filed against Casey's by one of its shareholders, claiming the company is neglecting company stockholders by failing to complete "an appropriate evaluation of all alternatives" as the convenience store chain seeks to block the hostile takeover attempt, CSNews Online reported when the suit was filed.

This case seeks to block "any material transactions or changes to Casey's business and assets unless and until a proper process is conducted to evaluate Casey's strategic alternatives under the supervision of the court," according to published reports. The first suit against Casey's by shareholders was filed in April.

Casey's said last week it believes all the claims are without merit and that it intends to defend itself against them. None of the allegations have been proven, the report stated.

The most recent lawsuit comes days after the Casey's board unanimously approved a $500 million recapitalization plan, which will be executed through a modified "Dutch auction" self-tender offer for up to $500 million of the company's common stock at a price of $38 to $40 per share, and will be funded by a combination of debt financing and available cash.

That same day, Casey's announced that its board unanimously recommends against Alimentation Couche-Tard Inc.'s sweetened tender offer to acquire Casey's for $36.75 per common share.

Analysts have said the increased offer may still not be enough to open negotiations. Couche-Tard responded to the recommendation, stating it was "disappointed" in the rejection, but will "continue to evaluate our options."