10/15/2018
Cenex Makes Strong First Showing in GasBuddy's Q3 2018 C-store Report Card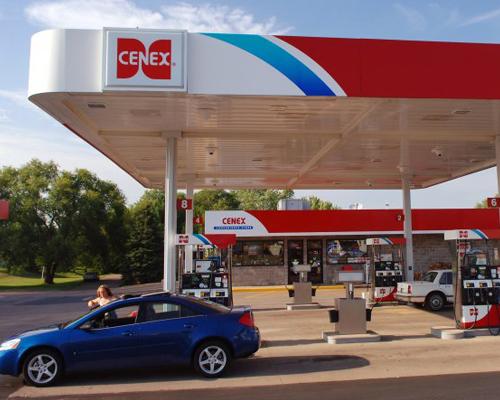 BOSTON — Familiar banners scored high marks on the latest GasBuddy convenience store report card, with Cenex pushing to the top in two categories.
According to GasBuddy's Third Quarter 2018 Fuel and Convenience Store Report Card, Cenex made a strong showing in the 1,000-plus locations segment, securing the top spot in coffee and restrooms.
The third quarter report card ranks fuel and convenience store brands based on more than 1.6 million ratings submitted by GasBuddy users in the app between July 1 and Sept. 30. The rankings examine fuel and c-store retailers by number of store locations across the categories of cleanliness, coffee, customer service, outdoor lighting, restrooms and overall experience.
Taking the top spots in the overall experience category in their respective segments were Casey's General Stores Inc. (1,000-plus locations), Kwik Trip Inc. (250 to 999 locations), Hy-Vee (50 to 249 locations), and NOCO Express (30 to 49 locations).
"Fuel and convenience store brands saw a high volume of ratings submitted as the summer driving season came to an end," said Frank Beard, convenience store and retail trends analyst at GasBuddy. "And while ratings categories include the customer experience both in and out of the store, the first aspect consumers notice is the forecourt. Outdoor lighting received the most ratings of any category in Q3, followed by customer service and cleanliness."
Other highlights in the report include:
Hy-Vee, Stewart's Shops and Weigel's made a positive impression on consumers in the third quarter, capturing the top three positions in most categories among brands with 50 to 249 locations.

Kwik Trip consistently delivered a quality experience to consumers from the second quarter to the third quarter, maintaining its No. 1 spot in all categories among brands with 250 to 999 locations in both quarters.

NOCO Express captured the top spot in cleanliness, outdoor lighting and overall categories among brands with 30 to 49 locations shortly after revamping their loyalty program.
Boston-based GasBuddy is a smartphone app connecting drivers with its Perfect Pit Stop. GasBuddy is a leading source for accurate, real-time fuel prices at more than 150,000 gas stations in the United States, Canada and Australia.