Changes at the Top at Big Tobacco
Get great content like this right in your inbox.
Subscribe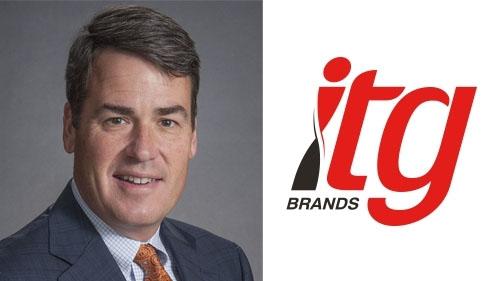 NATIONAL REPORT — More changes are coming to the U.S. tobacco scene, this time on the personnel front.
Just months after acquiring Winston-Salem, N.C.-based Reynolds American Inc. (RAI), British American Tobacco plc (BAT) is appointing Ricardo Oberlander president and CEO of RAI.
Oberlander, who currently serves as regional director, Americas, will replace Debra Crew, who decided to leave BAT to pursue other opportunities effective Dec. 31. Crew was named as the lead of the proposed executive team post-acquisition in May, as CSNews Online previously reported.
As Oberlander switches position, Kingsley Wheaton, previously managing director, Next Generation Products, will become Regional Director, Americas and Sub Saharan Africa.
"We have appreciated the drive and leadership that Debra has brought to Reynolds American — both during our 42-percent shareholding period before the acquisition and since, when she has been instrumental in helping to ensure a smooth transition post-completion," said BAT Chief Executive Nicandro Durante.
"I would like to thank her for her leadership; for leaving the Reynolds businesses in such fantastic shape and for the significant progress that has been made in integrating the two companies in the second half of 2017," he added.
According to Durante, Oberlander has been with the BAT Group for nearly 30 years and has served on the management board since 2013. He also had a seat on RAI's board for the past three years.
"He is ideally placed to lead our continued growth in the U.S. and to complete the successful integration of the RAI businesses into the BAT Group," the chief executive said.
Wheaton has been with BAT Group for 21 years and has been a member of the management board in a number of roles for six years.
Greensboro, N.C.-based ITG Brands LLC is also making personnel moves. The company has named Dan Carr president and CEO, succeeding David Taylor, who is retiring effective Jan. 31.
"This step is the culmination of a long succession planning process," Taylor said. "Dan was recruited for this position based on his extensive leadership experience in the tobacco industry and he has spent the last year as president learning the complexities of our business operations."
During the past year, Carr led ITG Brands' manufacturing, sales and marketing teams through a successful year by delivering strong productivity results and efficiencies, according to ITG Brands, as the company made gains in both volume and share with its premium cigarette brands, and its mass market cigar portfolio became the fastest growing in the industry.
Taylor has served as ITG Brands' founding CEO, guiding the company through the launch of its initial merchandising and marketing plans, re-branding campaigns and reorganization.
"David's leadership was vital in the company becoming a viable competitor in the U.S. tobacco industry in only two and a half years. He has laid the foundation for our success and sustainability for the future, and it is truly an honor to follow him in our next phase of growth," Carr said.
"I am thrilled to lead this world-class group of talented individuals in further elevating our iconic brands, building upon our superior customer engagement and ensuring that we continue to collaboratively transform and work efficiently across our business," he added.