Chevron Announces New Executive Lineup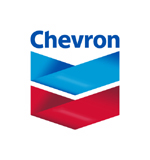 SAN RAMON, Calif. -- Chevron Corp. announced this week that it is making quite a few executive changes in its corporate and exploration and production ranks, effective March 1, the Associated Press reported.
James Blackwell, who joined the company in 1980 and is president of Asia Pacific exploration and production, was named executive vice president of technology and services. He replaces John Bethancourt, who will retire, the new outlet stated.
In addition, Rhonda Zygocki, currently VP of policy, government and public affairs, will take the position of executive vice president of policy and planning. Steve Green will take over Zygocki's duties.
Wes Lohec will become vice president of health, environment and safety. Chuck Taylor will become vice president of strategic planning, succeeding Paul Siegele, who was appointed president of Chevron Energy Technology Co., AP reported.
Rounding out the lineup, other appointments include: Guy Hollingsworth to vice president of production; James Johnson to president of Chevron Eurasia, Europe and Middle East exploration and production; and Melody Meyer to president Asia Pacific exploration and production.