Chevron Commits $1M to Grameen America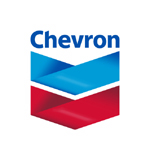 SAN RAMON, Calif. -- Chevron Corp. announced its commitment of $1 million to Grameen America, a microfinance organization; the funds will support the launch and operational costs of Grameen America's first West Coast branch in the San Francisco Bay Area, according to a company press release. The organization was founded by Nobel Peace Prize laureate Muhammad Yunus.
"The economic slowdown has made it especially difficult to secure funding for Bay Area small businesses and entrepreneurs, often a catalyst for job creation and economic growth for the state," Stephen Vogel, CEO of Grameen America said in the released statement. "Chevron's support will help hundreds of entrepreneurs realize their dreams of starting their own businesses."
"The success of our company is tied directly to the economic health of our community," Rhonda Zygocki, vice president of policy, government and public affairs for Chevron said in the released statement. "We believe Grameen will help create economic opportunities for people that wouldn't exist otherwise."
Grameen America has been operating in the U.S. since 2008 and to date have funded 5,000 borrowers and lent out more than $13 million in microloans, averaging $1,500 each. With the help of Chevron's generous $1 million commitment, Grameen anticipates helping as many as 250 local borrowers and distributing more than $300,000 in microloans the first year of operation in its new Bay Area branch, according to the company.
One of the goals of Grameen is to target low-income clients who cannot access traditional credit; a significant portion of borrowers are low-income women.
With unemployment hovering near 10 percent in the Bay Area and the unemployment numbers reaching the second largest year-over-over increase in the nation, the plan of microlending meets a unique purpose to residents. Based on its 30-year group lending and savings model, Grameen America, an arm of Grameen Bank in Bangladesh, provides the help aspiring entrepreneurs need to start or expand their small businesses, establish savings and develop credit. According to the company, the Grameen America model incorporates asset building into all loan relationships so that members will build financial resources for the future; a peer-group system is also in place to encourage, support and educate all members.
Chevron's $1 million investment marks one of many that it has made through the California Partnership, a Chevron initiative in invest in education and economic development in its home state. Since 2009, Chevron has committed $7 million each year to the California Partnership, increasing Chervron's overall investment in the state to approximately $28 million year-over-year, according the release.