Chevron to Donate $54K to California Educators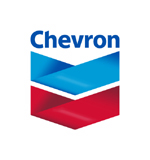 BAKERSFIELD, Calif. -- Chevron will award 90 Kern County educators with the Chevron Energy for Learning Classroom Grants totaling $54,000 to benefit more than 10,000 students, a 58-percent increase in the amount of projects funded by the program, and a 12-percent increase in project funding compared to last year, according to a report by area television station Kero-TV 23.

Grant recipients will use the funds to purchase materials, supplies and equipment needed to implement creative projects that engage students within the classroom. Additionally, Chevron partnered with the nonprofit organization DonorsChoose.org this year to provide an accelerated path from funding to learning using an online application process, according to the report. Public school K-12 educators from Kern County, Coalinga-Huron Joint Unified School District, Reef-Sunset Unified School District and San Ardo School District were eligible to participate.

The "Energy for Learning" Classroom Grant Program is part of Chevron's California Partnership, an initiative to invest in education and economic development in its home state. Since the program started in 1999, more than $384,000 has been awarded to benefit approximately 500 classrooms and more than 20,000 students, with grants ranging from $200 to $800, the report stated.