Chevron Franchise Gets Broadband Network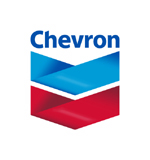 GERMANTOWN, Md. -- Chevron gas and convenience store owners will now have faster broadband performance, better < href="http://www.csnews.com/search-_data_security_.html">data security and new Internet services to help attract customers and simplify store operations, thanks to a new provider relationship between Chevron and Hughes Network Systems LLC beginning July 2010, the companies reported.

"We are working with Hughes for broadband services to increase our retail operators' long-term opportunities for success," Ken Morse, sales automation coordinator at Chevron, said in a released statement. "They now can have direct access to their own suite of applications while meeting stringent PCI security requirements. Chevron-certified network services from Hughes deliver a worry-free solution for our retailers' commerce and connectivity needs -- all from a single vendor."

The new broadband offering is part of Chevron's mission to help marketers and retailers succeed in the extremely competitive retail petroleum market by giving them access to the best available technology, according to the company.

Hughes Managed Services provide secure point-of-sale connectivity to Chevron's credit card authorizer, and its PCI-compliant network and wireless intrusion detection technology reduce security breach risks, while helping operators comply with evolving regulations, the vendor reported.

The higher bandwidth of Hughes broadband services enables stations to streamline operations with enhanced IP-based services such as video surveillance, tank and temperature monitoring, inventory scanners and digital signage.

Additionally, Chevron marketers and retailers can enhance the in-store customer experience with their own new services like free Wi-Fi, ATMs, car wash coupons, and photo kiosks.