Chevron Gives $1M in Grants to California Nonprofits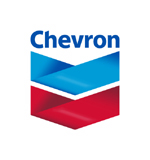 RICHMOND, Calif. -- Seven nonprofit groups and agencies that provide education and job training in the Richmond area got an early holiday present this week, as Chevron Corp. doled out $1 million in grants as part of a program the oil company kicked off last year.
Chevron put out a call for groups to apply for the funding as part of its California partnership program. The winners were picked based on how well they demonstrated their projects would improve education, vocational training and job opportunities in Richmond and West County, Brent Tippen, Chevron's Richmond refinery spokesman, told the Contra Costa Times.
Rubicon Programs, one of the winners, received $175,000 to create transitional jobs for North Richmond residents and eventually help them find steady employment. Rubicon's target population is the community's neediest, the report stated.
"We'll be reaching out to very low-income folks who live in North Richmond, primarily folks 18 on up," said Jane Fischberg, president and executive director of Rubicon Programs. "It's mostly people who are unemployed or might have part-time, unpredictable employment."
As part of a partnership with Community Housing Development Corp. (CHDC), as many as 24 residents will be trained and paid to do landscaping at CHDC's affordable housing complexes.
Residents will learn how to write a strong resume, learn the basics of managing their finances and get help with long-term employment, Fischberg said.
The other grant recipients are:
-- Alameda County Office of Education's Math Development Center received $200,000 to pay for two full-time middle school math coaches for West Contra Costa school district.
-- Gooden College Connection was awarded $200,000 to prepare high school freshmen for high school and college by providing tutoring, mentoring and counseling.
-- Greater Richmond Interfaith Program won $125,000 to help the homeless and the unemployed find jobs and stand on their own feet financially.
-- RichmondBUILD won $100,000 to train locals for jobs and help them reach financial independence.
-- West Contra Costa Business Development Center was awarded $100,000 to introduce local contractors to new sources of employment in their industry.
-- Mathematics Engineering Science Achievement Program of Cal State East Bay won $100,000 to help disadvantaged youths succeed in math and science.