Chevron Profits Triple in Q2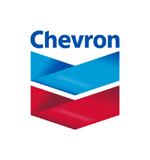 NEW YORK -- Chevron tripled its second-quarter net income due to higher crude prices and a 3-percent rise in oil production, Marketwatch reported.

Chevron's earnings for the three months ended June 30, rose to $5.41 billion, from $1.75 billion in the year-ago period.

Revenue at the San Ramon, Calif.-based oil company rose to $53 billion, from $40.2 billion. Sales were lifted by higher prices for crude oil, natural gas and refined products such as jet fuel, said the company. Worldwide net oil-equivalent production rose 3 percent to 2.75 million barrels per day, as Chevron benefitted from major project ramp-ups in the U.S. and Brazil, and expansion of capacity at Tengiz in Kazakhstan.

Upstream earnings for the production of oil and natural gas rose to $4.54 billion from $1.66 billion. Downstream earnings from refining and marketing rose to $975 million, from $131 million, Marketwatch reported.

"We had another very successful quarter -- both operationally and financially," said Chairman and CEO John Watson. "Current quarter earnings from upstream operations benefited significantly from higher prices for crude oil and natural gas and higher net oil-equivalent production. In the downstream, improved margins for refined petroleum products contributed to increased earnings."

Meanwhile, Philadelphia-based Sunoco Inc. also reported strong earnings for its second quarter. Sunoco's net income was $145 million for the second quarter of 2010 vs. a net loss of $55 million for the second quarter of 2009, the company stated. Excluding special items, Sunoco had income for the 2010 second quarter of $158 million vs. a 2009 second quarter loss of $31 million.

"While market conditions during the second quarter remained challenging, our refining business was profitable for the first time since the first quarter of 2009. This is a clear indication that our decisive actions are beginning to show results. By improving margin capture, reducing costs and optimizing the performance of our refineries, we achieved solid results during a period of continued economic weakness and excess supply of petroleum and chemical products," said Lynn L. Elsenhans, chairman and CEO.

"Sunoco's non-refining businesses are providing steady earnings and our balance sheet is very strong," said Elsenhans. "We remain focused on the fundamentals: running our refineries safely and reliably at optimal capacity utilization, lowering our breakeven cost per barrel, and furthering the progress we have made in capturing available margin."

Sunoco significantly improved its cash position, ending the quarter with $1.5 billion of cash, with the increase largely driven by strong operating cash flows and the receipt of proceeds from the sale of the polypropylene business which closed in the first quarter of 2010.

"We see potential opportunities to grow inside and outside Sunoco's traditional footprint both in Retail and through Sunoco Logistics, as recently announced logistics acquisitions and projects demonstrate," said Elsenhans.

Sunoco's Retail Marketing earned $45 million in the current quarter vs. $10 million in the second quarter of 2009. The increase in earnings was due to higher average retail gasoline margins driven by falling wholesale prices and lower expenses.

Sunoco operates more than 4,700 branded retail locations that market transportation fuels and convenience store merchandise in 23 states.