Chevron Stations Fuel Schools in California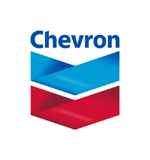 SAN RAMON, Calif. -- Participating Chevron retail stations in Alameda and Contra Costa counties in the state are giving their communities the chance to help earn up to $1 million in funds for neighborhood public schools by filling up drivers' gas tanks, the company reported.

Through the program, called Fuel Your School, stations will support approximately 640 local public schools with the community fundraising effort, according to the company. During the month of September, Chevron will donate $1, up to $1 million, each time consumers purchase eight gallons of fuel or more at participating local Chevron stations and convenience stores. The funds will go toward eligible classroom projects, the company stated.

The effort is being conducted through a partnership with DonorsChoose.org. Eligible public school teachers and front-line educators from eligible public schools can create or log onto accounts at DonorsChoose.org and submit their project -- covering science, technology, engineering and math -- for funding as part of the promotion. The submission period is open and is scheduled to end Oct. 31, 2010.

In addition to the promotion, Chevron will award 10 $25,000 cash grants to schools in Contra Costa and Alameda counties based on DonorsChoose.org submissions made through FuelYourSchool.com. Projects submitted to the site between Aug. 1 and Sept. 30, 2010, with the phrase "Chevron Classroom Challenge" in any one of the four essay areas of the "Tell Your Story" section will be eligible for consideration, according to the company.