CHS Names New VP of Refined Fuels Sales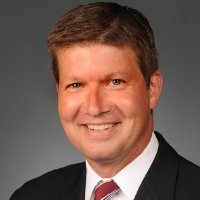 Brian Legried
ST. PAUL, Minn. -- CHS Inc. appointed Brian Legried to the position of vice president, refined fuels sales and energy services. He assumed the role on Aug. 5 and will provide strategic leadership and direction for the refined fuels sales organization focused on growing the Cenex brand.
"Brian brings significant leadership experience to this role, including leading and directing field-based staff and developing strong customer-focused relationships," said Darin Hunhoff, senior vice president of CHS Refined Fuels. "He knows many of our current refined fuels cooperative customers, as a result of working relationships developed during his tenure as president of CHS Capital. Brian also brings a strong commitment to collaboration – both in the field working with customer accounts and within the CHS enterprise."
Legried joined CHS in 2005 as president of what is today CHS Capital. Under his leadership, three lending organizations were successfully integrated into one company focused on serving commercial and producer markets, including a significant segment of CHS customers.
Prior to joining CHS, he held a number of senior leadership positions within the Farm Credit System, including senior vice president of sales and marketing, senior vice president of the LeasExpress business unit, and vice president of credit and operations at Farm Credit Leasing.
Legried grew up on his family's farm in Iowa and received a bachelor's degree in finance from Iowa State University and a Master of Business Administration degree in finance from the University of Minnesota.
CHS, a Fortune 100 company, operates petroleum refineries/pipelines and manufactures, markets and distributes the Cenex brand of refined fuels, lubricants, propane and renewable energy products.