Circle K and XYIENCE Name Winner of its Harley Davidson Sweepstakes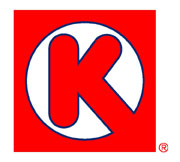 LAS VEGAS -- Circle K Great Lakes Division and XYIENCE, maker of Xenergy energy drink, the official drink of the Ultimate Fighting Championship (UFC), announced that Dolly Charley of Akron, Ohio, was the winner of the Harley Davidson sweepstakes.

Circle K and XYIENCE teamed up for the text-message based contest, where one lucky winner had the opportunity to win a Harley-Davidson Sportster 883 Low motorcycle. The promotion, which ran from Sept. 1 through Oct. 31, 2010, took place in Circle K stores in Ohio, Michigan, Pennsylvania, Indiana, Kentucky, Maine, New Hampshire, Vermont and Massachusetts. During that time the c-store chain offered Xenergy Premium on a 2-cans-for-$3 price promotion, but no purchase was necessary to enter the contest, which according to XYIENCE and Circle K "made the sweepstakes a huge success."

"Our customers relate to the Harley-Davidson brand, so the promotion generated a lot of excitement in our stores," Ken Dillon, senior category manager at Circle K said in a Xenergy press release. "It's important to Circle K that we engage our customers in the most authentic manner possible, while at the same time driving sales. Working with XYIENCE, we were able to successfully accomplish those two goals. On behalf of Circle K, I want to congratulate Dolly Charley, and we look forward to future promotions with XYIENCE."

XYIENCE and Circle K presented Charley with her prize at the Circle K location at 935 E. Tallmadge Avenue in Akron. Charley is a longtime Circle K shopper and points to Xenergy Xtreme Cherry DillRush as her energy drink of choice, the release stated.

"I'm a big fan of mixed martial arts, the UFC and Harley-Davidson, so when I saw this promotion at Circle K it caught my attention," Charley said in the release. "I didn't really think much of it until I got the call saying that I won. I was shocked and thrilled; it's an amazing opportunity."