Circle K Divisions Hold Tuition Giveaway Promo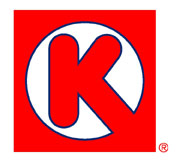 CHARLOTTE, N.C. & TEMPLE TERRACE, Fla. -- The Southeast and Florida divisions of Alimentation Couche-Tard Inc.'s Circle K convenience chain tapped into Dr Pepper Snapple Group's sponsorship of National Collegiate Athletic Association football this fall by holding an exclusive "Tuition Giveaway," In-Store Marketing Institute reported.
Serving as an overlay to a national Dr Pepper promotion, the Circle K sweepstakes let residents of Alabama, Georgia, North Carolina, South Carolina and Florida enter online from Sept. 1 through Nov. 2. Fifteen grand-prize winners received $1,000 educational grants to be used for student loan payments or other expenses such as tuition, books or room-and-board.
Dr Pepper's national promotion, still underway, centers on a video contest awarding 94 grants of $2,500. Entrants explain how the prize would affect their lives while employing a college football theme and mentioning Dr Pepper. The contest runs Aug. 30 through Dec. 31.
Entrants to the national Dr Pepper promotion were also eligible for a separate contest that ended Nov. 1, which selected 15 winners for trips to the championship games for the Atlantic Coast, Big 12 or Southeastern football conferences on Dec. 4. There, they will participate in an on-field passing competition at halftime. At each game, winners will receive grants of $123,000; runner-ups $23,300; and other competitors $5,000, according to the report.