Circle K Faces Lawsuit Over Store Shooting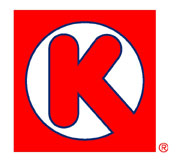 BOGALUSA, La. -- An armed robbery victim is suing Circle K for failing to deter crime over a shooting that took place Dec. 20, 2009, at its convenience store in Bogalusa, La., The Louisiana Record reported.
April Dawn Kelley -- individually and on behalf of her three minor children, and Jacklyn Alyse Hickman -- claims she was shot while standing at the checkout counter by an unidentified man who came in through a front door. She said her children witnessed the shooting from outside.
The assailant robbed the store. Kelley's oldest child attempted to pursue the assailant while in her vehicle, but he pointed a gun at her. According to the lawsuit, the assailant was not caught.
In the suit, Circle K is accused of negligence for failing to: maintain the premises in a reasonably safe condition; inspect the premises to protect customers from dangerous conditions; maintain internal security measures; and take steps necessary to deter crime.
Kelley claims the store has been the site of multiple prior armed robberies and crimes. She is seeking damages for physical pain and suffering, mental and emotional pain, suffering and anguish, medical and surgical expenses, wage and fringe benefit loss, loss of earning capacity, loss of household, vocational and occupational rehabilitation expenses and physical disability, according to the report.
Kelley and Hickman are being represented by Ronnie G. Penton and Mary Anna Penton, of The Penton Law Firm in Bogalusa, La. A jury trial has been requested.
U.S. District Judge A. J. McNamara is assigned to the case.