Circle K, Mars Awarding Home Makeovers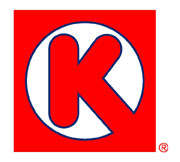 TEMPLE TERRACE & PENSACOLA, Fla. -- Circle K's Florida and Gulf Coast divisions are doing regional promotions around Mars Inc.'s official National Football League (NFL) sponsorship this fall by holding exclusive "Football Family Room Makeover" sweepstakes, In-Store Marketing Institute reported.
Both contests run Oct. 1 through Dec. 31, with entry via text message. The Florida promotion will award a grand-prize of $5,000 for the makeover. The Gulf Coast division (which encompasses Louisiana, Mississippi, Alabama, Tennessee and Arkansas) likewise will award a top prize of $5,000, and also $50 Circle K gift certificates to 10 secondary winners.
Supporting online ads depict Snickers packaging that promotes Mars' national instant-win game, which awards tickets to the NFL's Super Bowl in February 2011. The ads also tout the NFL sponsorships of Mars and PepsiCo's Pepsi, according to the report.