Circle K Parent Company Ups Its Technology Game
Get great content like this right in your inbox.
Subscribe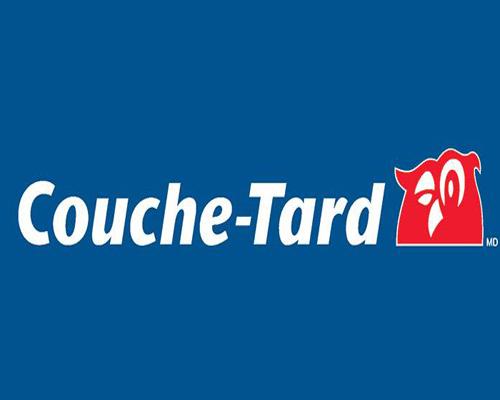 LAVAL, Quebec — Alimentation Couche-Tard Inc. is building a global brand and elevating the experience for both its employees and customers using enhanced technology tools.
In addition to growing its store count and improving its store offerings, Circle K's parent company is doing "essential work innovating for the future, both in terms of e-mobility and digital advancement in our network," President and CEO Brian Hannasch said during the company's fourth-quarter fiscal year 2018 earnings call on July 10.
Couche-Tard hired its first chief information officer, Deb Hall Lefevre, in April 2017. Lefevre joined the convenience store retailer from McDonald's where she held several roles since 2001, including her most recent position as corporate vice president, global enterprise solutions and business transformation.
According to Hannasch, as part of her efforts at Couche-Tard, Lefevre has been unifying the company's diverse datasets of nearly 9 million daily visits "that creates a foundation for understanding and activating our customers on a more local level in the future."
At the same time, Couche-Tard is making progress on key initiatives, including launching Workday, a human resources and financial management software platform. This move, Hannasch explained, "will create a better experience and training environment for our 130,000 team members manning our stores."
Another tool being utilized by the retailer is proprietary dual-facing technology that the company calls Lift. It's found at the checkout counter and offers unique values and builds the basket.
"We have also begun exploring the role of artificial intelligence to robotics in our business, all with an aim to take friction out of the customer experience, make it easier in our stores and maintain our cost efficiency," the chief executive said.
"This important work on the future is taking place while we continue to be laser-focused on our core convenience and fuel business," Hannasch added. "Throughout the year, bolstered by our efforts in our new global team led by our Chief Marketing Officer Kevin Lewis, we've centered our work on bringing more visitors into our stores and having them buy more."
Lewis came on board as the company's first chief marketing officer one year ago. He previously served as chief marketing revenue officer for Total Wine, the largest independent wine, beer and spirits retailer in the United States.
As Hannasch explained, Couche-Tard continues to gain insight into who its most valuable customers are, understanding their regional preferences, and using occasions to create platforms and scalable opportunities across its networks.
"No doubt this is a rapidly changing industry and, over the course of fiscal 2019, we will continue to push for innovation, financial discipline, and the ability to leverage both our global reach and at the same time our decentralized structure to focus on driving traffic to our stores and growing the business as we continue to strive to become the world's preferred destination for convenience and fuel," Hannasch said.
Couche-Tard is based in Laval. As of April 29, its network comprised 10,015 convenience stores throughout North America, including 8,705 stores with road transportation fuel dispensing. Its North American network consists of 19 business units, including 15 in the United States covering 48 states and four in Canada covering all 10 provinces.
In Europe, Couche-Tard operates a broad retail network across Scandinavia, Ireland, Poland, the Baltics and Russia through 10 business units. As of April 29, Couche-Tard's European network comprised 2,725 stores, the majority of which offer road transportation fuel and convenience products, while the others are unmanned automated fuel stations that only offer road transportation fuel. 
In addition, under licensing agreements, more than 2,000 stores are operated under the Circle K banner in 14 other countries and territories, which brings the worldwide total network to more than 16,000 stores.