Circle K Stocks Modjo forLIFE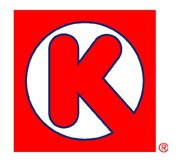 SUNRISE, Fla. -- Circle K Stores' Southeast Division will now carry the heart healthy Modjo forLIFE, an anti-aging and rejuvenation beverage from Cellutions LLC, according to BevNET.com.
"As an innovator, Circle K is always on the watch for new products and healthier choices for our customers and that's what we saw in new Modjo forLIFE," Russ Kidd, category manager, Southeast Division for Circle K told the Web site. "From its great taste to its better-for-you formula with ingredients that in clinical tests have been shown to be healthier, we were impressed with Modjo forLIFE and we're confident our customers will see and reap the benefits."
"We're proud to have been selected for inclusion in Circle K's Q1 cooler sets and see this as true affirmation of the value proposition our Modjo forLIFE products bring to retailers and their consumers," Cellutions founder and president Victor Diaz added.
Modjo forLIFE is a breakthrough functional beverage powered by the natural ingredient, Resveratrol, which in clinical research has shown to have anti-aging properties, according to the company. The beverage is also caffeine free and contains vitamins and antioxidants. Cellutions is also the maker of the natural hangover supplement, Modjo Synergy and the caffeine-free Modjo Life Natural Energy Shots.