CITGO Launches Fall 'Fueling Good' Campaign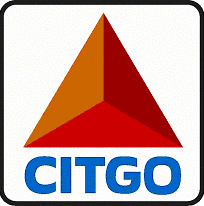 HOUSTON -- CITGO Petroleum Corp. kicked off its 2010 Fall Fueling Good campaign yesterday to recognize and reward charities and individuals who are making a difference in their local communities.

Charities, community groups and individuals can get involved in the "100 Days of Get & Give" by submitting an entry at www.fuelinggood.com. Participants will be eligible to win up to $2,500 in CITGO Gift Cards and a case of motor oil in two ways: by improving the lives of others in their own communities or by recognizing the good work of local charities.

For more opportunities to win in three monthly prize drawings, people may visit the Fueling Good Facebook page at www.facebook.com/CITGOFuelingGood and share how they are Fueling Good in their lives.

"Fueling Good has evolved from a promotion to a core philosophy within our company and with our customers," said Gustavo Velasquez, CITGO's vice president of supply and marketing. "The principle of supporting community programs across the CITGO network is central to our business. Already this year CITGO employees and local marketers and retailers have given millions of dollars and thousands of volunteer hours in support of charity and community programs. Fueling Good offers us another channel to be involved in the communities served by our network of nearly 6,500 locally owned CITGO gas stations."

The Fall 2010 Fueling Good Get & Give campaign is open to charities, community groups and individuals within the 27 states and District of Columbia served by the CITGO network (excluding New Jersey).

From Nov. 24 through Jan. 4, 2011, the public can vote once per day for the charity or individual they think is doing the most good. With each vote, consumers will be automatically entered into a sweepstakes to win a share of $5,000 in CITGO Gift Cards and a case of motor oil. There will be daily instant-win prizes available at the Fueling Good Web site, along with awards of a $100 CITGO gift card every month through the Facebook page.

The Summer 2010 Fueling Good Get & Give program awarded more than $10,000 to charities and individuals across the country. The grand prize winner, The Ark Animal Sanctuary in Houlton, Maine, received $2,500 in CITGO gift cards and a case of motor oil to continue its efforts to rescue and provide homes to lost, injured or abandoned animals. Five other charities and individuals from California to Virginia were also recognized and rewarded by CITGO.

"We are proud of the difference Fueling Good has made for our past winners, and we look forward to helping more charities stretch their budgets even further," Velasquez said.

CITGO, based in Houston, is a refiner, transporter and marketer of transportation fuels, lubricants, petrochemicals and other industrial products. The company is owned by PDV America Inc., an indirect wholly owned subsidiary of Petroleos de Venezuela, S.A., the national oil company of the Bolivarian Republic of Venezuela.