CITGO Q Marts Joins Salvation Army Toy Drive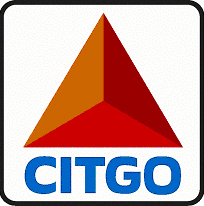 SHEBOYGAN, Wis. -- CITGO Q Marts and Quality State Oil are teaming up to support the Salvation Army Toy Drive. With the help of their customers, the two companies are collecting toys and games for needy children in the Sheboygan area.
For their part, customers can drop off new, unwrapped toys and games at six CITGO Q Mart stores and the Quality State Oil headquarters through Dec. 20. The companies are also accepting cash donations for the Salvation Army. The participating CITGO Q Mart locations are 1508 South 8th St., 2235 North Ave., 3715 Washington Ave., 2420 Calumet Drive, 1006 Geele Ave. all in Sheboygan, and the station at 300 Fond du Lac Ave. in Sheboygan Falls. Quality State Oil is located at 2201 Calumet Drive, also in Sheboygan.
"The CITGO Q Mart Stores in Sheboygan have strong ties to our customers and community so we feel it's our responsibility to do what we can to help those in need," said Mel Krajniak, manager of the South 8th Street CITGO Q Mart who is coordinating the toy drive. "With the support of our generous customers and our local fuel supplier, Quality State Oil, we hope to brighten the holidays for local children who might otherwise go without. The holiday spirit is very much alive in Sheboygan and we encourage everyone to do what they can to help those in need."
The Salvation Army Toy Drive is just one local program CITGO Q Mart stores and Quality State Oil support. In the past year, the two teamed to raise more than $60,000 for the local efforts of the Muscular Dystrophy Association, a drive that earned them the CITGO President's Award for charitable contributions.
"It is heartwarming to partner with such passionate members of our company and community, like Mel and other Q Mart employees, as we answer the local Salvation Army's call for support," said Scott Stangel of Quality State Oil. "With their leadership and the support of our customers and community we have the power to make a difference in the lives of local families. Year in, year out, Mel and others remind us of the true meaning of the holidays. I look forward to breaking last year's collection record and helping to deliver hundreds of toys and games this holiday season."