The Clock Is Counting Down on Menu Labeling Enforcement
Get great content like this right in your inbox.
Subscribe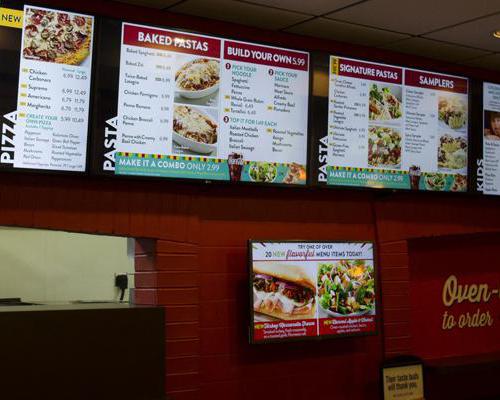 NATIONAL REPORT — With the May 7 enforcement date of the Food and Drug Administration's (FDA) new menu labeling requirements drawing near, many retailers are asking a single question: Will I be ready in time?
To help convenience store operators answer with a resounding "yes," NACS, the Association for Convenience & Fuel Retailing, recently held a webinar entitled "Complying with Menu Labeling Regulations." Douglas Kantor, partner at Steptoe & Johnson LLP, advised attendees on how they can best prepare, and answered questions to clarify the obligations of retailers.
Establishments that are covered by the new regulations include chains with 20 or more locations that have the same name and sell prepared food, with similar food sold at each site. This includes c-store chains such as Sheetz or Wawa, but Kantor noted the FDA could also take the position that otherwise-unaffiliated, non-chain stores that share a branded fuel must also comply.
If the c-store is separately branded with its own unique brand different than the fuel brand, however, the FDA has said it would be considered a separate establishment. Likewise, "a facility within a facility," such as a branded foodservice franchise like Subway, is considered to be separate. But if that brand exists at 20 or more locations, the franchisee is responsible for being in compliance.
A typical point of confusion is toppings vs. condiments. The former is required to have calorie information, while the latter is not. To determine whether something is a topping, retailers should consider: whether it is on display or listed on the menu; whether it is self-serve; whether a customer asks for it; and whether it carries an extra charge, which is a key divider.
Kantor stressed that retailers must also remember that dispensed beverages are covered under the FDA requirements. "Absolutely yes," he said. Dispensed beverages are more complicated, as the average soda fountain includes multiple beverages and multiple sizes.
Retailers have flexibility in how they present calorie counts on displays or menus, but the font must be the same size as the item name or price, and the color must be conspicuous and not designed to blend in with the background. Combination meals that have multiple calorie counts can be presented with a slash between them for two options, or as the low/high range if there are more than two options.
Certain products may come down to a judgment call. Kantor used the example of Dunkin' Donuts: its coffee by the pound does not have a calorie count listed, as it is not viewed as an immediate-consumption product, but its Box O' Joe does include a calorie count, as it is generally brought elsewhere to be consumed in the immediate future.
Packaged foods and beverages may be sold alongside prepared food, such as when potato chips are displayed in a bin attached to a warmer to encourage bundling. However, the nutrition labeling is the responsibility of the manufacturer, not the retailer. And some manufacturers don't print this information on the item packaging due to size. If such products are standard items, retailers must be able to provide the nutrition information.
For the actual labeling, retailers must display the calorie counts, but should be able to provide upon request additional information such as sodium and calories from fat or sugar, which are on a typical nutrition facts label.
"The key is people need to be able to see the information before they've made their final decision," Kantor said.
To calculate nutrition information, retailers can rely on nutrient databases, cookbooks, laboratory analyses, nutrition facts on the labels of packaged foods, and "other reasonable means," as well as information from suppliers. They should always retain such documentation.
Ultimately, if penalties are incurred due to noncompliance, whoever has "authority or supervisory responsibility" over the preparations will be responsible. For franchisees, Kantor advised them to check their franchise contracts for more information on this.