Coca-Cola Restructures Marketing Communications Team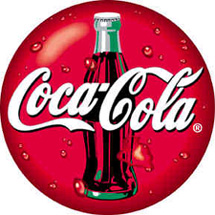 NEW YORK -- On Oct. 21, Coca-Cola internally announced changes to its leadership team of its global integrated marketing communications and capabilities organization, AdAge.com stated.

The group, led by Wendy Clark, senior vice president of integrated marketing communications and capabilities falls under Joe Tripodi, chief marketing and commercial officer. According to Clark, the organization will now be structured around the principles of content, connections and integration. Clark also stated that the organization had been putting more emphasis on paid media, citing that while Coca-Cola's brand amassed 150 million views on YouTube, only 25 to 35 million of those views could be attributed to the company's contribution of content into the marketplace.

"It's recognition of a shift in the landscape," Clark said in a statement. "Increasingly, we understand the idea of a liquid and linked landscape. And perhaps we weren't structured for ultimate success within that landscape."

According to the company, the restructuring has been in the works for six months as Clark has been evaluating the company's marketing organization.

Ivan Pollard has been tapped for vice president of global connections. His new role will be leading Coca Cola's efforts to engage consumers through paid, owned, shared and earned media, the company stated. Pollard, former global partner at Naked Communications in London, will be relocating to Atlanta.

Internally, company direct reports will be shifting; externally, many agencies' contact points will likely change; and, five other executives from the leadership team will see slight changes to their roles, AdAge.com stated.

The following executives will add to their current roles under the restructuring: Rebecca Messina, vice president of marketing capability and integration adds agency management, global marketing productivity, promotions capability and worldwide marketing and commercial excellence awards; Jonathan Mildenhall, vice president of advertising and content excellence adds interactive and digital focus, emphasizing content for paid and earned media; David Butler, vice president of global design is responsible for owned and shared media; Scott McCune, vice president of global partnerships and experiential marketing adds global marketing partnerships; and Abby Rodgers, vice president of sustainability strategy and communication is responsible for leading marketing efforts for "Live Positively."