Coca-Cola Shakes Up This Holiday Season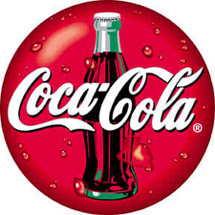 ATLANTA – Coca-Cola is set to rock the holiday season with international recording artist Natasha Bedingfield.
As part of the beverage giant's new fully integrated marketing campaign, Bedingfield is putting her unique spin on the holiday anthem, "Shake Up Christmas," not just through her vocals, but through her flair for languages. She's recorded the song in six languages -- Spanish, French, Swahili, Filipino, Ukrainian and English -- reflecting the global tradition of coming together during the holiday season, a key message of the Coca-Cola holiday campaign.
In addition to intrpducting the new version of "Shake Up Christmas," Coca-Cola will be launching television spots, online and mobile experiences, in-store promotions and packaging. The campaign, which is an extension of the global marketing platform "Open Happiness," will kick off this month and roll out in more than 90 countries.
Coca-Cola is also building upon the success of its 2010 holiday campaign by revisiting the world inside Santa Claus' snow globe where people who are bogged down by their regular day-to-day activities are brought together.
The digital campaign will include several mobile initiatives, including an application to create and share personalized Christmas greetings by cropping a photo into a dance performance to "Shake Up Christmas," a Facebook gaming application and gifting of mobile assets, such as customized Christmas wallpaper and ringtones.
"The holidays, in particular, are a time when people take pleasure in coming together and honoring tradition," said Shay Drohan, senior vice president, Sparkling Brands, for The Coca-Cola Co. "Last year, we added the snow globe to our lexicon of iconic holiday images that includes Santa Claus and the Coca-Cola Holiday Caravan trucks. This year, we continue the tradition of holiday storytelling, but we've refreshed the campaign with new creative and Natasha Bedingfield's unparalleled talent."
Bedingfield's version of "Shake Up Christmas" was created in collaboration with Deviant Ventures and accompanies two new television commercials, produced in partnership with McCann Spain and Coca-Cola marketing teams in Germany and Mexico, along with the global marketing team.
"I feel like this campaign speaks to me personally, since my career often takes me out on the road, which makes me cherish those precious moments with friends and family that much more," Bedingfield said. "When we gather for the holidays, one of our favorite traditions is singing holiday songs, so it's really meaningful for me to perform a song that friends and families the world over can enjoy together."