Coming Soon: Green Zebra Convenience Stores
PORTLAND, Ore. -- Former New Seasons Market CEO Lisa Sedlar is moving forward with her plans to create a chain of health-food convenience stores. Coming soon, two Green Zebra Grocery stores will open in Portland, one in the Woodstock neighborhood at 4905 SE Woodstock Boulevard, and the other in the Kenton neighborhood at 3011 N. Lombard St.
While the opening dates have not yet been announced, there seems to be another pressing question on people's minds: What's with the name?
"The name Green Zebra came from the tomato variety that grows particularly well in our region [the Northwest]," explained Sedlar to KOIN Local 6. "I wanted the name to be memorable, fun (even fanciful) and relate to our local food shed. I think Green Zebra Grocery accomplishes all three."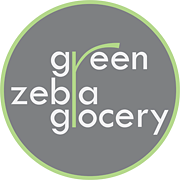 Green Zebra's offerings will include local, fresh and healthy produce; a small butcher counter featuring grass-fed beef; a deli with comfort foods and a selection for special diets; a wide selection of healthy grab-n-go foods; and a beer and wine selection that highlights Northwest microbrews and wineries.
The stores will also include a selection of traditional c-store items like chips and popular packaged beverages, "because not everyone eats healthily 100 percent of the time," Sedlar admitted.
According to the store website, menus are being created "with the dairy-free, gluten-free, vegan, vegetarian and Paleo person in mind." Green Zebra is also committed to supporting a healthy environment in its business model.
As CSNews Online previously reported, Sedlar is a trained chef who left New Seasons late in 2012 after leading the company for two years. Under her leadership, New Seasons grew to 2,400 employees and opened eight stores.
Sedlar said her new company is a lifelong dream, and she received the inspiration for it while working as an executive with a pharmacy chain in Boulder, Colo., where she saw a steady stream of college students go in and out of a local gas station's convenience store.