Community Service Spotlight: 7-Eleven, Dr Pepper Snapple Group & Weigel's
Get great content like this right in your inbox.
Subscribe
NATIONAL REPORT — Giving back through community service efforts and charitable donations is a positive force that keeps many retailers and suppliers of this industry moving ahead. On a regular basis, Convenience Store News highlights these philanthropic efforts in this special section.
Here are the latest company spotlights:
7-Eleven Inc.
For the 23rd consecutive year, 7-Eleven is working with police and sheriff's departments to distribute free Slurpee drink coupons to kids caught doing good deeds as part of Operation Chill, a program to help local police officers meet kids where they are and have positive interactions with them.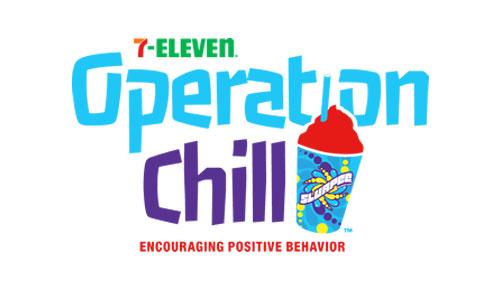 During 2018, 7-Eleven will issue 1.4 million Slurpee coupons to approximately 1,100 law enforcement agencies. Most will be distributed during the summer months and back-to-school season.
Operation Chill began in 1995 in Philadelphia and has since expanded to cities across the country. Nearly 21 million coupons have been distributed since the program's inception.
"I don't know who gets more excited when Operation Chill season rolls around each year — the police officers or the kids," said Mark Stinde, 7-Eleven vice president of asset protection. "Not only is Operation Chill our most popular community service program, it's one of the best at building bridges in communities and bringing people together. Everyone loves it."
Cumberland Farms
The Westborough, Mass.-based convenience store retailer held a one-day fundraiser for the Sean Gannon Memorial Fund on May 4 at all Cape and Island stores. On that day, the company donated 20 cents for every hot and iced coffee and Chill Zone beverage purchased to the Officer Sean Gannon Memorial Fund via the Yarmouth Police Foundation.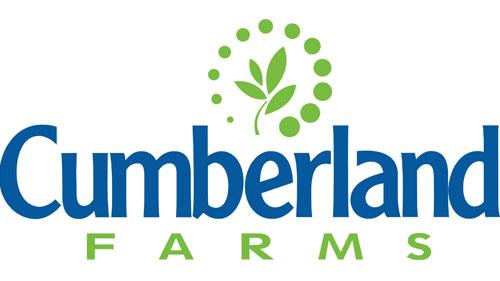 Sean Gannon, 32, was a member of the Yarmouth Police Department for eight years and was killed while on duty in April. An active member in the community, he also dedicated much of his time to Big Brothers-Big Sisters of Cape Cod.
"As part of the Cape community we were deeply saddened by this tragic event and believe we have an obligation to support Officer Gannon's family," said Ari Haseotes, CEO of Cumberland Farms.
Dr Pepper Snapple Group
The Dr Pepper Snapple Group/Keep America Beautiful Park Recycling Bin Grant Program is funding 34 grants with a total distribution of 936 new recycling bins in public parks across the country in 2018. The program from the two organizations is now in its sixth year and has provided more than 5,200 recycling bins to local governments and community organizations across 44 states.
"Our broad portfolio provides consumers the beverage choices and options they want for any occasion — at home, at work or at play," said Vicki Draughn, vice president of corporate affairs for Dr Pepper Snapple Group. "Our bottles and cans are 100 percent recyclable, so after you've enjoyed that last sip, we want to be sure you have the opportunity to recycle the container. We're proud our partnership with Keep America Beautiful is making on-the-go recycling more accessible each year."
Krispy Krunchy Chicken
Krispy Krunchy Chicken sponsored Cajun Navy Relief's first Search and Rescue Games recently. The one-day training exercise implemented software used during actual natural disaster rescue scenarios and trained onshore dispatchers and rescue teams in the water on how to locate those in need of help and return those rescued to a safe place.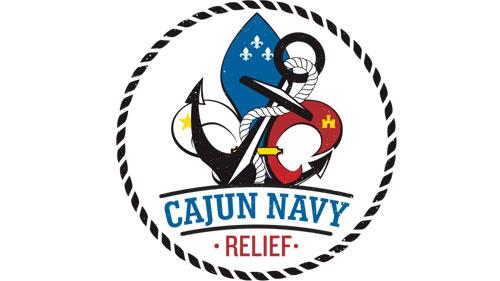 "We've been planning for months for this event and know that it will give us the simulation training we need to be better prepared for the next natural disaster that will hit anywhere in the Southern region of the United States. We are humbled by the outpouring of support we have received for this event, especially by our friends at Krispy Krunchy Chicken, who stepped up to underwrite 100 percent of the costs of this critical training exercise. The help they are giving us … [means] more lives can be saved by trained members of Cajun Navy Relief when we are called upon," said Cajun Navy Relief Chairman of the Board Shawn Boudreaux.
Nestlé
Nestlé brought its global flagship initiative, Nestlé for Healthier Kids to the U.S. through a kick-off event in Newark, N.J., which introduced the "Start Healthy, Stay Healthy" program.
The Start Healthy, Stay Healthy program focuses on the first 1,000 days and provides families with evidence-based education to help them establish and maintain good nutritional habits for their children. Families who complete the curriculum also have an opportunity to become mentors to other families entering the program. It originally piloted in 2014 with Rutgers University-Newark's Office of University-Community Partnerships. This year, the program will again expand through a partnership with the New Jersey YMCA State Alliance to five sites in the state.  
The formal launch event for this partnership was held at the YMCA of Newark and Vicinity and included remarks from Nestlé, YMCA and Rutgers University-Newark leadership, as well as a healthy, hands-on snack-making activity by Nestlé chef and Food Network Star Matthew Grunwald. 
Rutter's
Twelve charitable organizations will participate in Rutter's 2018 Vote with Your Dollars philanthropic program, which runs from April 1 to Oct. 31. The Rutter's Children's Charities donation committee has set aside $75,000 to fund the winning capital requests from:
Adams County SPCA

American Red Cross

Children's Aid Society

Easter Seals Western and Central Pennsylvania

Garver YMCA GymCatz Gymnastics Program

Leg Up Farm

Make-A-Wish Greater PA & WV

New Birth of Freedom Council, Boy Scouts of America

New Hope Ministries

Redneck Outlaws Inc.

York County Food Bank

York Habitat for Humanity
"Our Vote with Your Dollars program is a great way for customers to support their preferred charity by using the Rutter's mobile app, website and loyalty program. Using our technology and loyalty programs to enable customers to support local charities is something we are very proud to do," said Derek Gaskins, Chief Customer Officer.
Sheetz Inc.
Sheetz held a food drive at its location on the University of Virginia Grounds to collect donations for the Blue Ridge Area Food Bank. The food drive is part of the company's newest program, Made to Share, in which the c-store retailer collects donations at stores and donates them to local food pantries.
"What's big for us is we want to be the most important neighbor we can be in every community that we do business in. It's about talking to people about the initiatives that we do that they might not be aware of," said Nick Ruffner, public relations management for Sheetz.
The program is already active at Sheetz's UVA location and a full program rollout is expected in the next couple of months.
The Hershey Co.
The Hershey Co. released its 2017 Shared Goodness Corporate Social Responsibility (CSR) report and unveiled its new CSR strategy, Shared Goodness Promise, which aims to make a positive difference in peoples' lives through investments, collaborative programs and sustainable business practices.
Shared Goodness Promise was inspired by Hershey founder Milton Hershey and it provides a focused framework for the company's CSR work in four areas: Shared Futures, Shared Communities, Shared Business and Shared Planet. The strategy is aligned with the United Nations Sustainable Development Goals
The Shared Goodness Promise ties the company to initiatives that positively impact people, communities and the environment, including:
Nourish one million minds by 2020.  

Invest in brands and business models that make a difference in the world.

Protect biodiversity and safeguard natural environments.

Enhance the lives of 10 million people. 

Continue making Hershey a great place to work. 
"The Shared Goodness Promise aims to make a difference in the lives of thousands of people around the world, from the West African farmers growing the cocoa used in our products to the employees in our facilities in the United States," said Jeff King, senior director of Sustainability, Corporate Social Responsibility, and Social Innovation at Hershey. "It helps us to focus our resources and the talents of our people — whether they're nutrition, manufacturing or finance experts — in ways that are a making a powerful difference in the lives of individuals and entire communities."
The Wills Group
Dash In convenience store parent company The Wills Group released its 2017 Community Engagement Report, Keeping Lives in Motion, which highlights the company's increased commitment to community engagement and giving back in communities across Delaware, Maryland, Virginia and Washington, D.C. The report illustrates The Wills Group's strategic focus, set in 2017, on issues where the company believes it can make the greatest impact, including: Eliminating Childhood Hunger and Ensuring Safe and Healthy Homes. 
Achievements celebrated in the 2017 Community Engagement Report include:

Eliminating Childhood Hunger

1.5 million meals for children in partnership with No Kid Hungry

10,000 new children enrolled to receive free breakfast in Maryland and Virginia

$150,000 donated to No Kid Hungry 

Ensuring Safe and Healthy Homes

678 households assisted through the Maryland Energy Assistance Program (MEAP)

$61,304 distributed through SMO Cares and MEAP

16 households provided with heating equipment through SMO Cares
Last year, The Wills Group also donated $455,876, which provided support for 36 charitable organizations and 42 grants in the communities where it operates, as well as organized the inaugural Blackie Wills Golf Classic & Gala that raised more than $500,000 to support The Blackie Wills Community Leadership Fund. 
Travel Centers of America LLC
TravelCenters of America (TA) announced its fifth annual Citizen Driver honorees during the Citizen Driver ceremony at the Iowa 80 Trucking Museum in Walcott, Iowa. The Citizen Driver program launched in 2013 to honor professional truck drivers who demonstrate citizenship, safety, community involvement and leadership.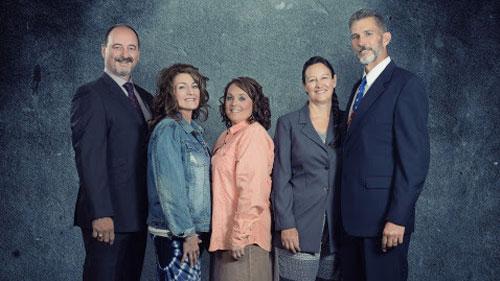 The 2018 class has picked their favorite TA or Petro Stopping Centers location to be named after them. Citizen Drivers will also be the recipients of individual banquets and unveiling ceremonies hosted by TA executives at their chosen locations.
This year's honorees are:
Roland Bolduc — "Roland Bolduc Branford Travel Center," TA, Branford, Conn.

Ingrid R. Brown — "Ingrid R. Brown Oklahoma City Stopping Center," Petro, Oklahoma City

Danny & Cindy George — "Danny & Cindy George Wheat Ridge Travel Center," TA, Wheat Ridge, Colo.

Carol Wolder-Nixon — "Carol Wolder-Nixon North Bend Travel Center," TA, North Bend, Wash.
"It's hard to believe we've been honoring such hard working men and women as part of this program for five years now," said Barry Richards, TA president and chief operating officer. "We could not be more proud of the character these individuals display both on the road and off, demonstrating the true spirit and grit of a professional truck driver and we hope to continue this tradition for many years to come."
TravelCenters accepted nominations for the 2018 Citizen Drivers throughout 2017. Judging was conducted by distinguished members of the trucking industry.
Weigel's
Memorial Day Weekend (May 25-28) marked the start of the second annual "More Wags for Warriors" campaign at all Weigel's locations. The three-week fundraising campaign supports Smoky Mountain Service Dogs, a local non-profit organization that provides, at no charge, to veterans in need specially trained service dogs to aid in assistance and companionship.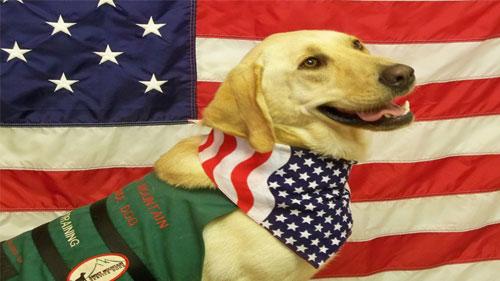 Dogs are trained for many Veteran-related disabilities like guiding the blind, providing navigation and assisting in mobility. The cost to raise and train one service dog is approximately $22,000 before they can be matched to a veteran.
All funds raised during this event will go towards building a larger training facility in the 10-acre site in Lenoir City, Tenn.
"It is our goal to raise the funds to train one service dog, and be able to have more service dogs available for our local veterans thru this program based in Lenoir City," said Bill Weigel, chairman of Weigel's. "We are honored to be able to aid the men and women who have served our country with a fundraising event whose mission is to bring them a better quality of life. It's a small step for us in a much larger picture to help those that have so unselfishly sacrificed for all of us."