11/26/2019
Community Service Spotlight: Casey's General Stores, Global Partners & Oneida Indian Nation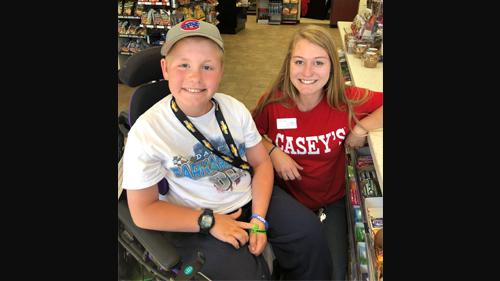 NATIONAL REPORT — Giving back through community service efforts and charitable donations is a positive force that keeps many retailers and suppliers of this industry moving ahead. On a regular basis, Convenience Store News highlights these philanthropic efforts in this special section.
Here are the latest company spotlights:
Casey's General Stores
Casey's General Stores raised a record $2.4 million with an in-store "round up at the register" campaign in September to support the Muscular Dystrophy Association (MDA).
Throughout the month, team members invited guests to round up their purchase to the nearest whole dollar, with proceeds supporting MDA's 150-plus Care Center network at the nation's top medical institutions, as well as research and MDA Summer Camps for children.
"We are humbled by our generous guests who contributed to raising funds for individuals living with neuromuscular diseases in our communities," said Darren Rebelez, chief executive officer, Casey's General Stores. "The amount that was raised is incredibly inspiring and these funds will help send children to MDA Summer Camp to learn vital life skills at no cost to families, and to fund research and care for people living with these diseases."
Casey's General Store has raised more than $13 million since 2006 in support of MDA's mission.
Chevron Corp.
Chevron is continuing its commitment to the California Fire Foundation with a four-year, $2 million partnership, whereby it will continue underwriting the foundation's direct victim assistance program, Supplying Aid to Victims of Emergency (SAVE).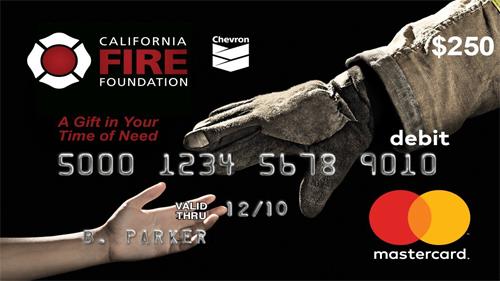 Since 2014, Chevron has been a signature sponsor of SAVE, the foundation's program that brings immediate, short-term relief to victims of fire or other natural disasters throughout California. The $250 SAVE cards are delivered directly by firefighters to victims of fire or other natural disasters, enabling them to buy basic necessities such as food, clothing or medicine when they are in most critical need.
"We've been proud to support the Foundation through the SAVE program, which has had such a profound impact on those whose lives are disrupted by fire and natural disaster," said Dale Walsh, Chevron's vice president of corporate affairs. "We are pleased to be able to increase our commitment to the California Fire Foundation for the next four years and continue our support for this valuable organization."
In addition to continuing support for SAVE, Chevron's partnership with the California Fire Foundation will also support the "Firefighters on Your Side" program, which brings critical safety information into underserved communities in multiple languages. The commitment will also help underwrite the Foundation's competitive Fire Prevention Grants, which help fund local fire prevention and preparedness needs in communities across the state.
Global Partners LP
Global Partners raised more than $65,000 for Cure Rare Disease (CRD), a Boston-based nonprofit organization committed to the development of precision medicine therapeutics that combat select rare diseases impacting millions of people nationwide.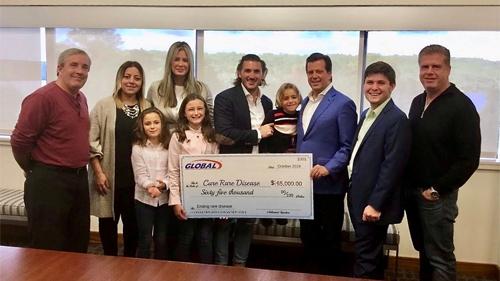 The convenience store operator kicked off a giving program for four weeks in August with a $1 ask and cashbox collection campaign at approximately 300 of its stores, including the Xtramart, Honey Farms and Alltown brands.
"We are honored to support Cure Rare Disease with our recent fundraising program," said Joanna Linder, vice president of marketing at Global Partners. "With millions of people impacted by more than 7,000 rare diseases, our goal is to continue to fund their transformational solutions, inspiring both awareness and hope. We're committed to supporting the communities where we live and work and look forward to continuing this partnership in 2020."
Love's Travel Stops & Country Stores
Love's and its customers raised more than $3.75 million for Children's Miracle Network Hospitals during a five-week store campaign. In the 20th year of the campaign, the company surpassed its goal of $3.6 million and set a company record for the most money raised during a campaign.
"We are so thankful to our employees and customers who not only donate at our stores, but who also go out of their way to raise money for sick and injured children in creative ways," said Jenny Love Meyer, vice president of communications for Love's. "Each year, we enjoy seeing communities come together for this effort and we couldn't be prouder to have raised over $3.75 million for this year's campaign."
From Aug. 26 to Sept. 30, customers could purchase Miracle Balloons, round up to the nearest dollar at registers or pumps or participate in events like 5k runs or fishing tournaments to donate money to CMN Hospitals. Love's showed additional support for CMN Hospitals on National Coffee Day (Sept. 29-30) by selling all hot beverages for a discounted price of $1, with sales going to CMN Hospitals.
Of the 170 CMN Hospitals throughout North America, 107 benefit from Love's annual campaign.  
Oneida Indian Nation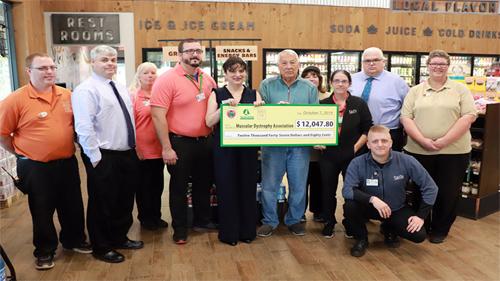 The Oneida Indian Nation's Maple Leaf Markets and SāvOn Convenience Stores continued its longstanding partnership with the Muscular Dystrophy Association (MDA), raising $12,047.80 in its most recent summer camp mobiles initiative campaign. With the money raised, the Oneida Indian Nation helped MDA send central New York area children to summer camp at no cost to their families.
"The Oneida Indian Nation is proud to continue this strong association with the MDA, over the past 15 years this partnership has been very successful and has helped raise a lot of money for a worthy cause," said Chuck Fougnier, Oneida Indian Nation Council member and chairman of the Oneida Nation Foundation.
Parker's
Parker's Fueling the Community Golf Tournament raised more than $116,000 to benefit education, healthcare and other important causes in coastal Georgia and South Carolina.
Through the Fueling the Community charitable giving program, Parker's donates 1 cent from the sale of every gallon of gas sold on the first Wednesday of each month at all Parker's locations to schools across Georgia and South Carolina.
"We are deeply grateful to all the sponsors and the players at the 2019 Fueling the Community Golf Tournament," said Parker's founder and CEO Greg Parker. "It means so much to all of us at Parker's to see so many people supporting our ongoing commitment to giving back to every community where we do business."
Sheetz Inc.
Sheetz kicked off a campaign for the month of October in support of the Special Olympics. Customers at all of Sheetz's 596 locations had the opportunity to support the Special Olympics through donation boxes near the register and also adding donations to their purchase at the point of sale. The store that raises the most money will receive a special celebration.
"Special Olympics has always been near and dear to our heart, and is an incredible organization we're proud to support," said Ryan Sheetz, associate vice president, brand strategies at Sheetz. "We are constantly working to grow our contributions and expand the ways that we can make a difference for this organization. Our goal is to make a greater impact, year after year. This campaign was designed to do just that."
Wawa Inc.
To mark the milestone grand opening of its 200th Florida c-store, the Wawa and the Wawa Foundation announced three grants, one to each of its focus areas of health, hunger and everyday heroes. The grants will total $75,000 and be distributed as:
$25,000 to Children's Miracle Network Hospital affiliates in Wawa's market areas in Florida;

$25,000 to USO Chapters in Florida; and

$25,000 to Feeding Florida Food Banks.
"Community giving has been a key part of the Wawa story in Florida," said The Wawa Foundation President Jay Culotta. "We are honored to use the 200th Wawa store milestone to make new commitments and provide meaningful support to some of the organizations we have been supporting from the beginning of our Florida journey."