Community Service Spotlight: Casey's, TravelCenters of America & VP Racing Fuels
Get great content like this right in your inbox.
Subscribe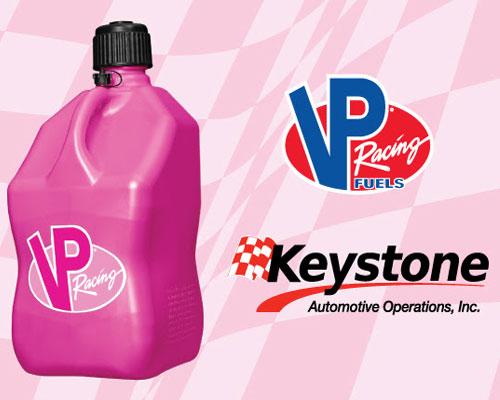 NATIONAL REPORT — Giving back through community service efforts and charitable donations is a positive force that keeps many retailers and suppliers of this industry moving ahead. On a regular basis, Convenience Store News highlights these philanthropic efforts in this special section.
Here are the latest company spotlights:
BP
The BP Foundation gave $50,000 to the American Red Cross to help victims and first responders who dealt with the devastating wildfires in northern California. The donation assisted with the purchase of emergency food, health  services and shelter for those displaced by the disaster.
In addition, BP's ampm convenience store chain donated nearly 600 cases of water to first responders and relief organizations in the region.
"The people of northern California have been hit hard by the wildfires, and the recovery will be long, but we hope this donation can provide a small measure of relief to those who most need it, and to those still working on the front lines," said Donna Sanker, chief operating officer of BP's ampm and ARCO business on the West Coast.
The BP Foundation also matched employee donations to the relief effort.
Casey's General Stores
Casey's General Stores and its customers in 15 states came together this August to raise $1.35 million during the Muscular Dystrophy Association's (MDA) Summer Camp pinup program to help kids fighting muscular dystrophy and related life-threatening diseases experience a week of fun and friendship at MDA Summer Camp — all at no cost to their families.
From Aug. 1 through 31, the c-store operator and its associates sold pinups for $1 and $5 contributions to MDA, with the goal of helping send more local kids to MDA Summer Camp through their local office locations, according to the company. This year's pinups also included a "buy two, get one free" coupon for 7UP products. 
Funds raised during the summer camp pinup program help support MDA's efforts to make each camp fully-accessible and medically-safe for its campers. They also help provide meals and snacks for each child, 24-hour medical staff on site, lodging for the full week and offer customized activities, such as swimming, horseback riding, zip-lining, adaptive sports and more, so every child can fully participate and truly live unlimited.
In addition to summer camp pinup sales, Casey's contributions from year-round local events help support MDA families, including the Casey's General Stores MDA Muscle Team Dinner & Auction on Nov. 16. Casey's employees are also involved in providing activities and volunteering at MDA Summer Camps across the Midwest.
Casey's General Stores has raised more than $9 million since 2006 in support of MDA.
CITGO Petroleum Corp.
In conjunction with the government of Puerto Rico and the municipality of San Juan, CITGO donated 50,000 barrels of diesel to the country. The donation assisted federal, state and local authorities in providing services to those affected by Hurricane Maria.
The donation aligned with the company's longstanding tradition of supporting disaster relief programs as part of social responsibility efforts in the communities in which it operates and beyond, such as the relief efforts for Hurricanes Katrina and Rita in 2005, for Hurricane Sandy in 2012, and most recently for Hurricanes Harvey and Irma.
Additionally, in partnership with Jumpstart's annual Read for the Record campaign, CITGO participated in a day-long celebration across 12 states on Oct. 19 to spread the joy of reading and help achieve a new reading record, according to the company.
Throughout the day, CITGO representatives and Miss America 2017-2018 State Titleholders visited 25 elementary schools in the central and southern U.S. to read aloud the Read for the Record campaign book, "Quackers" by Liz Wong. Following the read aloud, new books were distributed to each student courtesy of CITGO partner, Bess the Book Bus, a mobile literacy outreach program that travels nationwide distributing free books to children in underserved communities.
The Read for the Record campaign included visits to schools in 12 states where CITGO stations are located, including Arkansas, Florida, Georgia, Illinois, Indiana, Louisiana, Michigan, Mississippi, North Carolina, Tennessee, Texas, and Wisconsin.
Love's Travel Stops & Country Stores
Through a five-week store campaign to raise funds for Children's Miracle Network (CMN) Hospitals and a promotion of National Coffee Day, Love's raised more than $2.76 million.
Even though Hurricanes Harvey and Irma hit during Love's 18th annual campaign, forcing several locations in Texas and Florida to temporarily close, the travel center operator's employees surpassed their goal of raising $2.6 million, Love's reported. They also set a company record for the most money raised during the in-store campaign.
From Aug. 26 through Sept. 30, Love's team members sold Miracle Balloon icons for donations and organized events like 5K runs, bowling tournaments, fishing tournaments, cookouts, and more. Love's showed additional support for CMN Hospitals on National Coffee Day, which took place Sept. 29 during a store campaign. To honor the day, all 24-ounce coffees and cappuccinos were discounted to $1, with all sales going to CMN Hospitals.
Of the 170 CMN Hospitals members throughout North America, 101 benefit from Love's annual campaign. Since beginning its partnership with CMN Hospitals in 1999, Love's has raised more than $20 million for the nonprofit organization.
Sheetz Inc.
The Pennsylvania-based c-store operator donated $150,000 to hurricane disaster relief efforts. Funds donated by Sheetz customers were accompanied by a lump sum donation by Sheetz the company. A portion of the match donation was designated for hurricane relief in Puerto Rico.
Sheetz's 560 stores across Pennsylvania, North Carolina, Maryland, Ohio, Virginia and West Virginia accepted donations at checkout from Sept. 7 through Sept. 30. One-hundred percent of all funds collected were donated to The American Red Cross.
Thorntons Inc.
As part of its ongoing "Thorntons Challenge" philanthropic commitment toward breast cancer awareness, Thorntons continued to partner with Norton Healthcare Prevention and Wellness to provide mobile unit mammogram screenings for women throughout the Louisville, Ky., metropolitan and Floyd count area.
Thorntons and Norton Healthcare Prevention and Wellness provided no-cost mammogram screenings with the Norton Healthcare Mobile Prevention Center. Screenings were available for women age 40 and over who had not been screened within the past year.
TravelCenters of America LLC
TravelCenters of America (TA) raised $241,310.58 during its annual campaign for the St. Christopher Truckers Development and Relief Fund (SCF), which ran during August at TA and Petro Stopping Centers locations nationwide.
The "Band Together" campaign provided wristbands in exchange for $1 and $5. TA paid the cost of all the wristbands and the organization of the campaign, so one-hundred percent of all monies collected went directly toward the SCF.
"We've been proud to partner with SCF for the past eight years by organizing Band Together. It is truly amazing to see drivers dig deep to help fellow drivers in need. Our company and our employees are honored and proud to stand with drivers, for drivers," said Tom O'Brien, TA president and CEO.
VP Racing Fuels
VP Racing Fuels joined Keystone Automotive during the month of October to increase breast cancer awareness. During the month-long campaign, Keystone donated $1 from the sale of every pink VP Racing container sold toward the Susan G. Komen organization. In return, VP made a matching contribution at the end of the month, as well as increased the contribution.