Community Service Stations Marks a Century in Business
Get great content like this right in your inbox.
Subscribe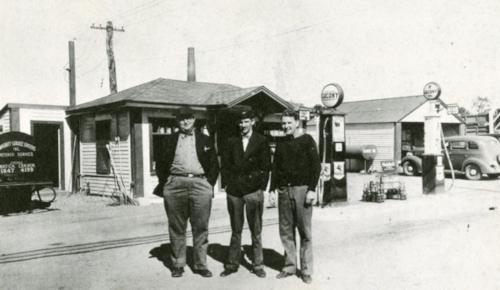 FRAMINGHAM, Mass. — Community Service Stations, a New England-based distributor of branded and unbranded motor fuels, is currently celebrating its 100th year in business.
Founded in 1918 by partners George C. Riley Sr. and Paul Strang, it is now run by Riley's grandson, Chris Riley, who represents the third generation of Rileys to operate the business.
The company partners with service station owners, convenience store owners and operators, distributors and fuel suppliers throughout the Northeast. Community grew from a single gas station in Brighton, Mass., which also offered auto repair service, to a retail and wholesale supplier of heating oil and kerosene, before adjusting its focus to wholesale distribution of gasoline and diesel fuels.
As one of the oldest ExxonMobil customers in the United States and one of four authorized ExxonMobil distributors in New England with the exception of Connecticut, Community has assumed greater responsibilities, such as product sourcing, terminal agreements, and supplying former ExxonMobil distributors, the company said. Its sales grew from 37 million gallons in 2010 to more than 75 million in 2017.
Following his service in World War II, George C. Riley Jr. took a leadership role in the family business instead of continuing to pursue a master's degree in business administration after his father became ill. He led Community as president for 66 years, during which time the company expanded its retail and wholesale heating oil business.
In the late 1960s, the Riley family took over the business completely when co-founder Paul Strang sold his ownership to Riley.
Chris Riley, the current president, joined the company in 1979. In the 1980s, Community became known for helping customers plan, develop and finance their c-stores. In the same decade, it became one of the first Mobil-branded distributors to encourage independent dealers to rebuild bay sites and full-serve fuel islands into c-stores and self-serve pumpers, the company noted. Between 1985 and 2017, it invested more than $20 million to help fund customers' transitions to the new model.
Additionally, it signed a supply contract with Gulf Oil LP in 1999 and began selling product to a few unbranded locations.
ExxonMobil played a large part in Community's history, according to Chris Riley.
"Community is one of the oldest ExxonMobil customers in the nation," he said. "We branded one of the first Socony (predecessor to Mobil) sites in Boston and have always been 100 percent committed to ExxonMobil programs and initiatives."
Both Chris and George Riley served on national and regional distributor brand councils and assisted with special projects. Community was an early adopter of the mystery shopper program, On the Run, Speedpass, Friendly Serve and the Gemini image. It also distributes Shell, Gulf and unbranded gasoline and diesel.
"I believe our longevity can be credited to the way that our employees and management focus on helping customers improve their business," Chris Riley said. "Whether the issue is supply, capital improvements, financing, environmental or c-store expertise, our sales and office staff have ably assisted our customer base for decades.
"We are very honored to have achieved the 100-year milestone, particularly as a family-owned company. We see a lot of opportunities and challenges in the future, but we feel sure that Community and its customers will adapt and thrive as we move forward, just as we have over the past century," he added.
Based in Framingham, Community Service Stations today helps retailers with site purchases, razing and rebuilding sites, financing of improvements, management of sales and marketing efforts, assisting with environmental and regulatory issues and the sale and lease of sites. It also distributes branded and unbranded gasoline and diesel fuels, including Shell and Gulf.