Competitive Watch: Walmart Planning to Enter Convenience Channel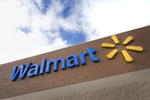 BENTONVILLE, Ark. -- Walmart Corp., the largest retailer in the United States, is planning to enter the convenience channel in large cities, The Financial Times reported yesterday.

The retailing giant is looking at property for smaller-format stores in urban areas, such as San Francisco and Detroit. "They've been looking at sites between 20,000 and 50,000 square feet over the summer," one broker in northern California told the publication.

Walmart will outline its business plans later this year, according to Bill Simon, the chain's CEO for the U.S. Plans will include convenience stores similar to those it runs in Latin America.

The company is currently planning to enter the Chicago market with more than 20 stores -- a mix of supercenters and small-format stores. And Simon said more cities with follow. "You'll see us taking the Chicago approach with other cities," he noted.