Consumers Dish on C-store Foodservice
BENTONVILLE, Ark. -- During the recent Convenience Store News 2013 Foodservice Summit, retailers got the dish from consumers on what they do and don't want from their ideal convenience store.
David Mills of the Mills Consulting Group led 10 consumers with experience purchasing prepared food from grocery and c-stores through a live focus group discussion, during which the retailer attendees watched and submitted questions from behind one-way glass.
Representatives from 7-Eleven Inc., Kum & Go LC, Rutter's Farm Stores, RaceTrac Petroleum Inc., Speedway LLC, Thorntons Inc. and Kwik Trip Inc., among other leading c-store chains, attended the Foodservice Summit, presented in partnership with Tyson Foods and held at the Tyson Discovery Center in northwest Arkansas.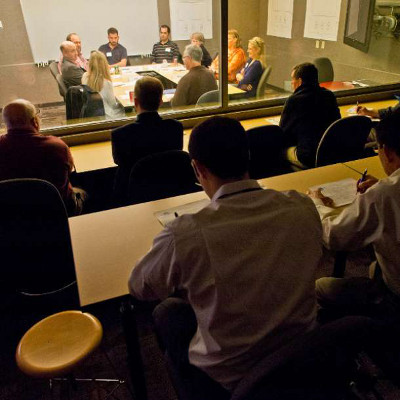 According to the consumers, a single glance at a store's cleanliness and lighting is enough to tell them whether it's a place they want to buy food. To be successful as a foodservice destination, c-stores should move away from the image of a fueling station, the group advised.
"There are c-stores where you know it's a gas station and c-stores [where] you can't tell it's a gas station," one consumer commented.
The group also valued customer service and in-store seating, while limited checkout options, visible tattoos or piercings on employees, and the presence of automotive items were cited as negatives.
As for the actual food offerings, freshness was a major attractor for the group. Grilled chicken and fish, rotisserie chicken, vegetables and not-from-concentrate soup were cited as the hot prepared items they most want to see. On the cold side, the group cited sub sandwiches and fresh chopped fruit, but only if they can see a date label on the latter.
"Make it feel like a market," said one member of the focus group.
While many c-stores have begun to be more active online, the consumers dismissed the idea of online ordering as an enticement, noting that the draw of c-stores is the convenience of not having to think ahead.