Consumers Place Value on Fuel Rewards as Loyalty Currency
Get great content like this right in your inbox.
Subscribe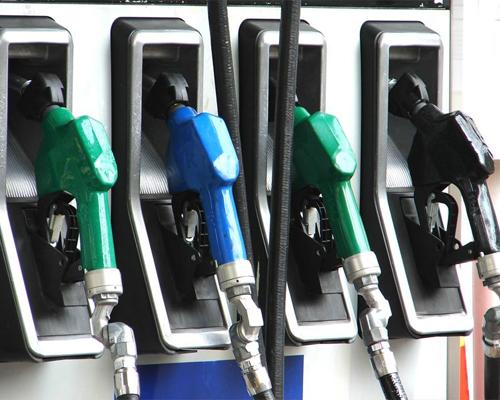 DALLAS — U.S. consumers ranked fuel savings over cash-back rewards as their preferred loyalty currency for the third year in a row, according to a new report released by loyalty marketing and technology firm Excentus Corp.
The Road to Rewards 2017 indicates that fuel savings have become more attractive and valuable rewards currency, as 39 percent of consumers prefer fuel savings compared to 35 percent who prefer cash-back on credit cards.
"This report illustrates — among other findings — that consumers place immense value on savings at the pump, perceiving those savings as equivalent to cash," said Excentus CEO Brandon Logsdon. "For brands and retailers, this means that cents-per-gallon fuel savings are the currency most likely to increase frequency, customer interactions and new revenue opportunities."
The study — which is based on an Ipsos study of consumer attitudes and behaviors toward loyalty programs and the currency that powers them — explores the types of rewards and programs consumers engage with most; what currencies they value; which approaches can influence their behavior; and what motivates their loyalty.
It found that the ability for loyalty programs to influence customer behavior is on the rise, as 36 percent of consumers are shopping more frequently at stores where they can earn fuel savings, compared to 26 percent in 2016.
Programs with a fuel savings currency have been steadily increasing. Memberships in fuel loyalty programs have risen 10 percent in the past two years, and 64 percent of Americans participate in a program that helps them save on the cost of gas. This is up from 54 percent participation in 2015 and 59 percent in 2016. No other specialty loyalty program or reward type in the U.S. has enjoyed comparable growth in this time span, according to Excentus.
Other key findings include:
20 percent of consumers reported shopping specifically at stores where they can earn rewards that help them save on the cost of fuel, and 22 percent will shop exclusively at a convenience store where they are a loyalty program member;

Fuel savings (30 percent) have also surpassed cash-back (29 percent) as the rewards currency with the highest consumer engagement, with consumers earning and redeeming fuel savings every few weeks or monthly;

31 percent of consumers (up 20 percent from last year) are using their loyalty program's mobile app to manage their rewards, including redemption. This marks the largest jump of any channel.
The data shows that consumers want to save on fuel regardless of gas prices. Seventy-three percent said that it is important to earn rewards that save on fuel when the price of gas rises, and 58 percent said the same about when the prices of gas falls. This demonstrates that gas prices remain top-of-mind even in a stable economy and consumers look to their loyalty programs to save money and add value to their everyday transactions, according to the report.
"Fuel is a predictable, consistent and repeated expense, and discounts at the pump have a direct impact on consumers' wallets," Logsdon said. "The unique relationship consumers have with this commodity makes fuel savings a near universal and highly relevant reward currency."
The full report is available here.