Convenience Channel Kicks Off Holiday Shopping Season
Get great content like this right in your inbox.
Subscribe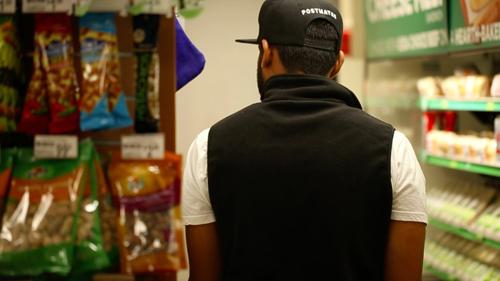 NATIONAL REPORT — Black Friday is about to usher in the 2017 holiday shopping season, and the convenience store industry is preparing to get into the mix.
7-Eleven Inc. and Postmates are teaming up to help relieve the stress of Thanksgiving week. The two companies are offering free delivery of 7-Eleven items from Nov. 20 through Nov. 27.
The service, which expires at 11:59 p.m. on Monday, is available in 35 of the metro areas in which Irving, Texas-based 7-Eleven operates stores.
To use the service, customers place orders and pay through the Postmates app. The company coordinates the delivery from the most convenient outlet and a nearby courier to fulfill the customer's order in minutes — 30 minutes on average.
"7-Eleven customers crave convenience, and that's what we're here for," said Gurmeet Singh, 7-Eleven chief digital officer, "but sometimes even getting to the store can be a challenge. We thought Thanksgiving week was a great time to save our customers time and money with this special Postmates offer.
"Even after the free delivery promotion ends, Postmates offers an affordable alternative to physically shopping at one of our stores with the same products delivered in an hour or less. We are taking convenience to the customer," Singh added.
The Postmates app shows hundreds of 7-Eleven items available with an option to add "custom items" for ones not listed. Product selection may vary by store. Age-restricted items like alcohol, cigarettes and lottery tickets are not included.
"When we collaborated with 7-Eleven in 2015, we were excited to offer our customers more choice and convenience," said Russell Cook, Postmates senior vice president of operations. "In the last couple of years, we've delivered everything from 7-Select Ultra Premium paper towels to pizza and over 30,000 Slurpee drinks. We're happy to expand to 1,100 stores and look forward to growing with 7-Eleven."
This promotion celebrates 7-Eleven's extended relationship with Postmates. Regularly, 7-Eleven deliveries will be a flat fee of $3.99. For customers who are part of Postmates Unlimited, the company's subscription service, deliveries are free if the customer spends $20 or more.
BLACK FRIDAY PROMOS
Several other convenience retailers are offering deals to help power Black Friday shoppers. Circle K is offering a free premium coffee from 6 p.m. on Thanksgiving Day (Nov. 23) through 11:59 p.m. Nov. 24 at participating stores.
To redeem the free java, customers need only show the deal from their Circle K mobile app to the cashier. Customers who download the app will receive a free 20-ounce or 0.5-liter Circle K Favorites Water.
Love's Travel Stops & Country Stores is also looking to fuel shoppers on Black Friday. Customers can receive a free 16-ounce hot beverage on Nov. 24 at participating locations in 41 states. The promotion runs from 12:01 a.m. to 11:59 p.m.
"Black Friday is an extremely busy time for our customers and we want to give them something that tastes great and re-energizes them," said Mark Romig, director of merchandise for Love's. "We're committed to providing fresh coffee always, and this is the perfect opportunity for customers to try it for the first time or grab an old favorite."
Customers can access the barcode for a free 16-ounce coffee, cappuccino or hot tea on Love's official Facebook, Twitter or Instagram pages.
While Circle K and Love's want to fill shoppers' beverage needs, Casey's General Stores Inc. wants to fill their stomachs as well.
Customers with the retailer's mobile app can purchase a slice of pizza and a 20-ounce Coca-Cola for $1.99 until 10 a.m. on Nov. 24. They can also receive the 50-percent discount by swapping out the Coke for a 15.2-ounce Minute Main or an 18.5-ounce Gold Peak Tea.