Convenience Retailing in the Gig Economy
Get great content like this right in your inbox.
Subscribe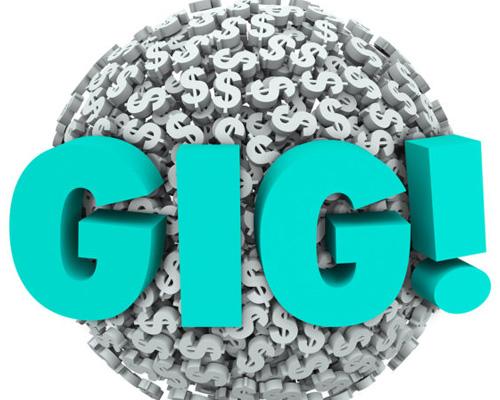 CHICAGO — Look around and you will see several examples of the gig economy: freelancers, short-term contracts, even Uber drivers. Just as the workforce adjusts to this employment new normal, so must the convenience channel.
As Matt Thornhill, managing partner of the Institute for Tomorrow, pointed out during "The Making the Gig Economy Work for You" panel at the 2017 NACS Show, the world is changing.
For example, demographics are changing. Today, there are 46 million U.S. consumers 65 years old or older and that number is forecasted to jump to 74 million by 2030.
The aging population sets up the battle for younger workers but, on the flip side, there will be more workers over the age of 55 than ever before, according to Thornhill.
Technology is also changing. One out of three millennials are freelancers and 91 percent of millennials do not expect to stay in their job for three years, he explained. "This gig economy is real and it is changing fast," he added.
In addition, everything is more open and accessible — leading people, companies and organizations to be more transparent.
So then, how will tomorrow be different? According to Thornhill, millennials by 2025 will be the dominant generation and with this shift will come a different employment mindset: They don't want to make a career; they want to make a difference.
Workplaces are evolving, moving away from fixed rules to flexibility, and from a culture where authority tells you what to do to a new culture that fosters collaboration, Thornhill explained.
All this raises a key question for convenience store operators, though: How can I be a place for everyone?
Altoona, Pa.-based Sheetz Inc. recognized about five years ago that it needed to invest in a talent acquisition strategy, according to Emily Sheetz, director of talent development. Steps taken included:
Upgrading its employment brand and going beyond traditional recruitment; engaging through social media; and offering a relevant benefits package.
Investing in technology improvements to make the application process simple by updating its assessment tool and applicant tracking system; showcasing realistic job preview videos; and streamlining the onboarding and drug-testing system.
Investing in its culture to remain in step with today's employees and customers.
Technology in employee matters has also been a focus for Salt Lake City-based Maverik Inc. "We've had a big push in 2017 for technology and we've really moved the needle, but we're just getting started," explained Danielle Mattiussi, vice president of operations at Maverik.
The retailer has begun exploring workforce management software. According to Mattiussi, the No. 2 reason employees give for leaving the company during exit interviews is scheduling. Specifically, the schedules were published too late, they were not collaborative, or they did not meet the employee's needs.
Calling the exit interviews "great learning," she said Maverik now publishes schedules two weeks in advance. "It is a work in progress," Mattiussi added. "The software part is easy compared to the change management aspect."
Maverik also informally rolled out a mobile app for employees to view their schedule. Within two weeks, half of the employees were using it, she noted.
The retailer is also working on a pooling feature on the app that will let employees see — and pick up — shifts at multiple stores. The idea, she explained, is that an employee is not tied to one store, but is instead an employee of Maverik.
At Atlanta-based RaceTrac Petroleum Inc., the focus has been on shifting mindsets, according to Nicole Upshaw, executive director of human resources.
"Employees are looking for things that are a little more short-term. We can't get upset with someone who plans to leave," she said.
Retailers could see diminished returns if they shoot for zero-percent turnover or for finding that employee who stays forever, according to Upshaw.
"It's not that we don't care about turnover, but we are looking at how we can make RaceTrac better for the employees today," she explained. "We don't want employees who leave to leave mad; we want them to be brand ambassadors."
Upshaw also advises fellow convenience store operators to not discount boomerang employees. "If you are not thinking about boomerang employees, you are missing out," she said. "Sometimes, employees find out the grass is not always greener. If you are not keeping a list of folks you would like to have back one day, then you are missing out on a great recruitment tool." 
The 2017 NACS Show took place Oct. 17-20 at McCormick Place in Chicago.