04/16/2020
Convenience Store News Announces 2020 Hall of Fame Inductees
NEWARK, N.J. — Greg Parker, founder and CEO of Savannah, Ga.-based Parker's, and Dave Onorato, vice president, general manager, small format stores for The Hershey Co., have been selected as the 2020 inductees into the Convenience Store News Hall of Fame.
Over the past 33 years, the CSNews Hall of Fame has recognized c-store industry pioneers and innovators from retailer and supplier companies of all sizes. Hall of Famers are selected by an 80-member blue-ribbon panel of convenience store industry executives that includes past retailer and supplier Hall of Fame inductees.
This year's Hall of Famers will be honored at a gala banquet and induction ceremony in the fall in Savannah, the hometown of Parker's, which operates 64 modern c-stores across Georgia and South Carolina.
ABOUT THIS YEAR'S HONOREES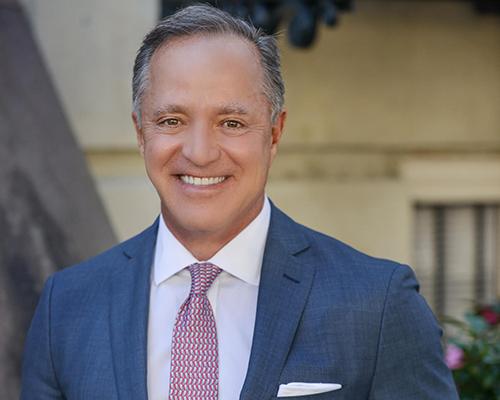 Parker has earned acclaim as one of the nation's leading business innovators for his commitment to high-quality foodservice, technology, consumer rights and charitable giving. Under his leadership, Parker's has grown from a one-store operation in Midway, Ga., to an award-winning 66-unit chain of state-of-the-art convenience stores located throughout the Peach State and Palmetto State.
Parker was recognized by CSNews as the Convenience Foodservice Leader of the Year in 2018 and the Technology Executive of the Year in 2013. He's also been the recipient of the Frank Callen Boys and Girls Club Citizen of the Year, the Savannah Morning News Entrepreneur of the Year and the Savannah Area Chamber of Commerce Entrepreneur of the Year awards.
The company has been included on the Inc. 5000 list of America's fastest-growing companies for five years, and was recently honored by Food and Wine as one of America's Best Convenience Stores. Parker is currently leading the company through an ambitious growth plan, which includes a strategic expansion into the Charleston, S.C., market.
He is active in the Petroleum Marketers Study Group. He previously served as vice chairman of research for NACS and chairman of the BPAmoco Marketers Association, and as a member of the Pepsi Retail Advisory Council, Coca-Cola Retail Advisory Committee, and YPO (Young Presidents Association).
A dedicated community member, Parker founded the company's award-winning Fueling the Community charitable initiative, which gives back to each community where the retailer does business. He also endowed the Parker College of Business at Georgia Southern University and the Parker's Emergency and Trauma Center at Memorial Hospital in Savannah.
Over the years, he's served as chairman of the Savannah Master Plan Task Force and Savannah Mayor's Business Roundtable, and on the board of directors for the Savannah Economic Development Authority, Savannah Area Chamber of Commerce, and Memorial Health Foundation.
Parker is the proud father of three children: Olivia, Bennett and Lily.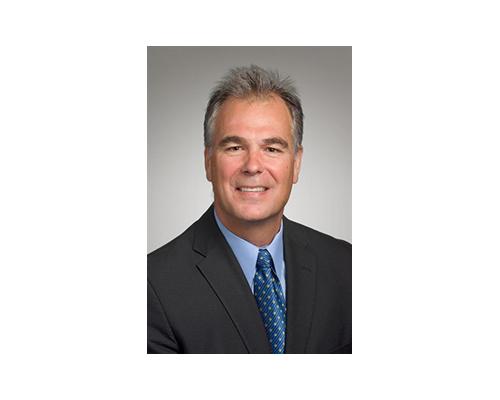 Onorato joined The Hershey Co. in 1984. Prior to his promotion to vice president of special trade class sales in 2001, he held various sales positions including Reading district sales manager, Philadelphia district sales manager, sales planning manager, Mid-Central business development manager, Detroit region sales manager, and director of sales development.
Onorato assumed the role of national director of convenience store sales in 2002. Then in 2003, he was promoted to vice president of national convenience store sales. In 2004, he assumed additional responsibility for specialty retail, TelAssist and U.S. Lorena Hispanic Sales.
Onorato was named vice president of global convenience store sales in 2005, where he was responsible for developing Hershey's global c-store customers. In January 2006, he assumed responsibility for special trade classes (vending, fundraising and concession), as well as foodservice and dollar store sales. In 2015, he was named vice president/general manager of all Hershey small format business.
Onorato received the President's Cup for Sales Achievement in 1984, 1998 and 2002. He received the NEW Leader Award for his work in promoting diversity awareness in 2004. In 2005, he was named Candy Salesperson of the Year by the Southern Association of Wholesale Distributors.
Onorato is a member of the National Candy Association, NACS, Convenience Distributors Association, and NAMA. In 2012, he was elected into the NCSA Candy Hall of Fame. 
Outside of the industry, he is a member of the Malvern Prep Athletic Hall of Fame and attended the University of Florida where he played football for the Gators. He later graduated from Albright College with a bachelor's degree in business administration. 
He and his wife Angie and their family reside in the Hummelstown area of Pennsylvania.