05/18/2021
Convenience Store News Names 2021 Hall of Fame Inductees
Industry leaders from Kum & Go and McLane will be celebrated this fall.
CHICAGO — Two longtime convenience store industry leaders will be inducted into the Convenience Store News Hall of Fame this fall.
This year's retailer inductee is Kyle Krause, founder and CEO of Krause Group, the parent company of Kum & Go LC, a chain of more than 400 convenience stores across 11 states. This year's supplier inductee is Vito Maurici, senior vice president of sales and trade relations for McLane Co. Inc., one of the largest supply chain services companies in the United States.
Over the past 34 years, the CSNews Hall of Fame has recognized c-store industry pioneers and innovators from retailer and supplier companies of all sizes. Hall of Famers are selected by an 80-member blue-ribbon panel of convenience store industry executives that includes past retailer and supplier Hall of Fame inductees.
Pending the easing of travel and gathering restrictions due to the pandemic, this year's Hall of Famers will be honored at a gala banquet and induction ceremony this fall in Des Moines, Iowa, the hometown of Kum & Go. Last year, Greg Parker, founder of Parker's Convenience in Savannah, Ga., and Dave Onorato of The Hershey Co. were inducted in an online ceremony due to COVID-19.
ABOUT THIS YEAR'S HONOREES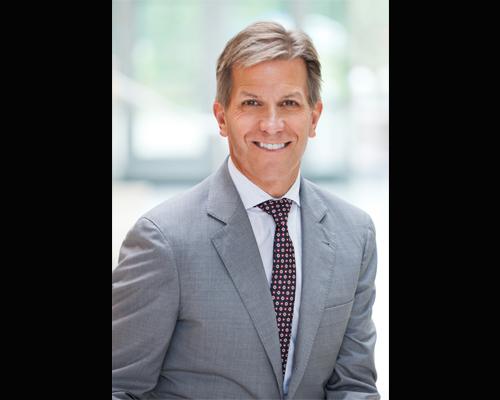 Krause is the third offspring of a previous Hall of Fame member to be inducted into the CSNews Hall of Fame. In 2006, his late father, William "Bill" Krause, was honored.  
Kyle was named president of Kum & Go, a family-owned chain founded more than 60 years ago, in 1997. From 2004 to 2020, he served as chairman and CEO. Under his leadership, Kum & Go grew to employ more than 4,700 associates and became the fifth-largest privately held, company-operated convenience store chain in the U.S.
In addition to Kum & Go, Krause Group is also the parent company of Iowa-based refined fuel transporter, Solar Transport; League Two soccer team, the Des Moines Menace; renowned Piemontese wineries Vietti and Enrico Serafino; and Krause+, which develops and operates properties in both Iowa and Italy. In 2020, Krause Group acquired a controlling stake in the Italian Serie A soccer team, Parma Calcio 1913. Kyle was inducted into the United Soccer League's Hall of Fame in 2011 for his many contributions to the world's sport.
A dedicated community business leader and a passionate philanthropist, he serves in many capacities on numerous boards throughout the Greater Des Moines community, including the Community Foundation of Greater Des Moines and Des Moines Art Center. Nationally, Kyle serves the National Gallery of Art as both a trustee council member and chair of the Contemporary Collectors Committee. He has previously served as chair for organizations including Community Foundation of Greater Des Moines, Dowling Catholic High School, Sacred Heart Church, and many others.
Personally and professionally, both Kyle and his wife Sharon have built a reputation for philanthropic giving. Krause Group generously donates 10 percent of its profits each year to charitable causes.
Kyle received a BBA in finance from the University of Iowa. He and Sharon, owner of organic lamb farm Dalla Terra Ranch, reside in Booneville, Iowa, and have five children and one grandchild.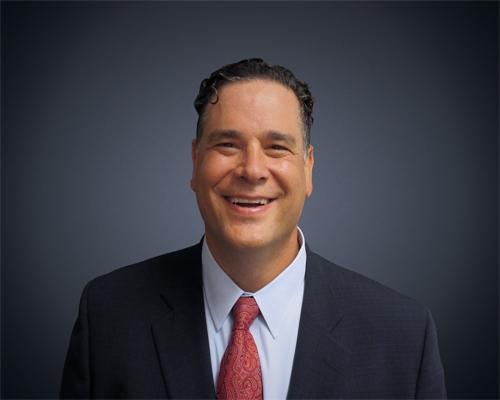 Maurici joined McLane in June 2016 and currently oversees the company's grocery division trade channels including c-store, mass merchandisers, drug, wholesale club, travel centers, dollar stores, military, and independent retailers. When he first joined McLane, he led the company's c-store, travel centers and military channels.
In his current role, Maurici has transformed McLane's sales mission to focus on being solution-oriented, and has driven sales for customers and McLane while leading approximately 300 sales teammates.
His distinguished career spans 26 years as a sales and marketing executive. This includes roles at NJOY, a U.S. manufacturer and distributor of electronic cigarette and vaping products, where he was instrumental in the growth of the company from a startup to a billion-dollar valuation. As regional vice president of sales for Altria, he successfully oversaw the strategy, execution and engagement of new product launches, merchandising programs, and customer partnerships. He also led trade marketing efforts at Philip Morris International for central Europe, Middle East and Africa.
Maurici also previously served as a strategic consultant to 7-Eleven Inc., where he formulated and implemented several strategies for the multi-billion-dollar tobacco category nationwide.
During the past four years, he's served on the NACS Supplier Board.
He completed his undergraduate degree in marketing and management from Indiana University's (IU) Kelley School of Business. He was awarded the Big Ten Medal of Honor for his athletic and academic accomplishments while at IU. As a four-year varsity wrestler, he was a two-time recipient of All Big Ten honors and twice selected Honorable Mention All-American.
Maurici and his family reside in Austin, Texas, where they enjoy traveling, hiking, sports, fitness, and volunteering in their community.