Couche-Tard to Acquire 12 Crystal Flash Stores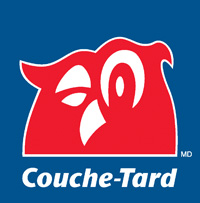 LAVAL, Quebec -- Alimentation Couche-Tard Inc., through its Mac's Convenience Stores subsidiary, signed an agreement to acquire 12 stores in the Indianapolis area from Crystal Flash Petroleum LLC.

The stores, which offer motor fuels and operate under the "Crystal Flash" banner, would be operated by Couche-Tard's Midwest Division under the Circle K brand. Under the agreement, Couche-Tard would buy the land and buildings for one location and would assume or enter into leases for the remaining locations.

"Subsequent to this transaction, our network in the Circle K Midwest Division would include a total of 471 company-operated-stores. These stores are located on highly visible and well-traveled roads and occupy strategic locations within their respective trade areas. Strategically, this acquisition would be a complement to our expansion and growth plans for the Midwest Division. These stores would be an excellent fit within our existing Indianapolis market area." Darrell Davis, vice president operations, Midwest Division of Circle K, said in a statement.

The transaction is anticipated to close in September 2010, and is subject to standard regulatory approvals and closing conditions. Internal available cash dollars will pay for the transaction, according to Couche-Tard.