Couche-Tard Earnings Rise 10 Percent for Fiscal Q1 2012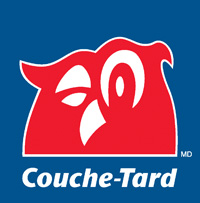 LAVAL, Quebec -- Alimentation Couche-Tard Inc., based here and operating primarily under the Circle K banner in the United States, announced this afternoon that its net earnings rose 9.9 percent for its fiscal 2012 first quarter, compared to the same three-month period a year ago.
Couche-Tard earned a net profit of $139.5 million for its latest quarter, up $12.6 million compared to its fiscal 2011 first quarter. Same-store merchandise sales increased 1.5 percent in the United States compared to last year. Same-store motor fuel margins dipped 1.6 percent during its 2012 first quarter to 19.95 cents per gallon.
During the three-month period ended July 17, the c-store chain acquired 13 stores in North America and built 16 new stores. However, Couche-Tard closed 83 stores during the same period. The chain now operates 5,741 stores, of which 4,394 are company-owned and 1,347 are affiliated locations.
"I am pleased to announce that our results are on the rise despite the obstacles we are facing, namely rising motor fuel prices, a still fragile economic environment, adverse weather conditions and a highly competitive environment," Alain Bouchard, Couche-Tard's president and CEO, stated in the company's earnings release.
"In this context, consumers seem to be very price-sensitive and many retailers seem to have understood that. We see more promotions on certain product categories from our competitors and we must adapt, which creates a certain deflation in our sales and puts pressure on our margins. But our decentralized management structure, sound management of expenditures and the excellent performance of some of our new programs, including fresh food, allow us to continue to create value."
The company also announced that Richard Fortin, Couche-Tard's chairman of the board, will resign on Sept. 6. Fortin will be replaced by Réal Plourde. Fortin will continue to serve on Couche-Tard's board of directors and its executive committee.