Couche-Tard Employees Approved for Union Accreditation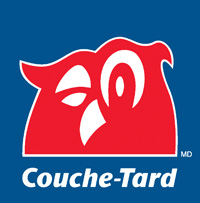 MONTREAL -- Employees at an Alimentation Couche-Tard convenience store on Jean Talon St. E. here will attempt to secure their first contract with the c-store chain, now that their application for union accreditation was accepted, the Montreal Gazette reported.
Jean Lortie, president of the Fédération du commerce of the Confederation of National Trade Unions, asked for Couche-Tard's collaboration to get negotiations started quickly.
As reported by CSNews Online in January, the Fédération, which has about 300,000 members, demands better working conditions for the store employees. Lortie said the company has used the global recession to justify a freeze on wages. "We want decent working conditions for the employees, who are paid minimum wage and have to juggle with terrible hours and very little in the way of benefits and vacation time," Lortie said in media reports.
None of Couche-Tard's 2,000 other stores in Canada has a unionized staff.