Couche-Tard Sells Off Statoil's Marine Fuel Division
Get great content like this right in your inbox.
Subscribe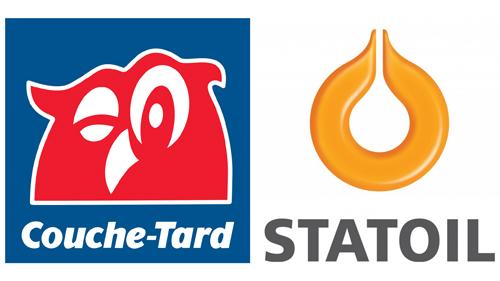 LAVAL, Quebec — Alimentation Couche-Tard is exiting the marine fuel business in Norway with the sale of Statoil Fuel & Retail Marine AS (SFR Marine) to St1 Norge AS.
SFR Marine delivers fuel to the marine sector along the Norwegian coast. It has eight employees. Alimentation Couche-Tard acquired the business when it bought Statoil Fuel & Retail ASA in 2012, as CSNews Online previously reported.
Under the Nov. 27 pact, St1 Norge AS is acquiring 100 percent of Couche-Tard's shares in SFR Marine. The customer offer will remain the same under the new ownership and SFR Marine's employees will remain employed by the same legal entity as before the sale, according to a release on the agreement.

"Because the sale of marine products is non-core business for Circle K, we think the change of ownership is the right decision for SFR Marine, to ensure development and robustness of the business, to the benefit of employees, customers and partners," said Christian Rykke, vice president of Finance Development, Circle K Europe.
The deal, which is subject to standard regulatory approvals and closing conditions, is expected to close in the first quarter 2018.

St1 is a Nordic energy group that researches and develops economically viable and environmentally sustainable energy solutions. St1 consists of two sister groups: St1 Nordic focuses on fuels marketing activities in Finland, Sweden and Norway and on renewable energy solutions such as waste-based advanced ethanol fuels and industrial wind power. The company has 1,400 St1- and Shell-branded retail stations in Finland, Sweden and Norway.
The sister group St1 Group focuses on oil refining.
Headquartered in Helsinki, the company currently employs 700 people in Finland, Sweden and Norway. St1 Group is planning to merge into St1 Nordic on Dec. 31.
"This acquisition expands St1's existing presence in Norway — giving us a foothold to expand offerings further in the Nordic market," said Mika Wiljanen, managing director of St1 Norge AS and St1 Oy. 
As of July 23, Laval, Quebec-based Couche-Tard's network comprised 9,471 convenience stores throughout North America, including 8,129 stores with road transportation fuel dispensing. Its North American network consists of 18 business units, including 14 in the United States covering 42 states and four in Canada covering all 10 provinces.
In addition, through CrossAmerica Partners LP, Couche-Tard supplies road transportation fuel under various brands to more than 1,200 locations in the United States.
In Europe, Couche-Tard operates a broad retail network across Scandinavia, Ireland, Poland, the Baltics and Russia through 10 business units. As of July 23, Couche-Tard's European network comprised 2,754 stores.
In addition, under licensing agreements, more than 1,700 stores are operated under the Circle K banner in 13 other countries and territories.