Couche-Tard Views Organic Growth as Key Driver for Its Future
Get great content like this right in your inbox.
Subscribe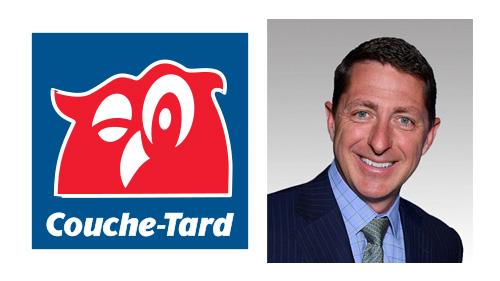 LAVAL, Quebec — Alimentation Couche-Tard Inc. may be known as an active player in the merger-and-acquisitions (M&A) arena, but organic growth is also a key item on the Canada-based convenience store retailer's current to-do list.
In the past 18 months, Couche-Tard closed two notable M&A deals in the United States: the acquisitions of San Antonio-based CST Brands Inc. and its Corner Stores banner, and Bloomington, Minn.-based Holiday Cos. and its Holiday Stationstores banner.
Those deals, coupled with the acquisition of Topaz Energy Group Inc. in Ireland and Shell's Denmark network, to name just two European transactions — have given Couche-Tard a vast retail footprint, but M&A is not its only growth strategy.
President and CEO Brian Hannasch says it has become clear to the company that organic growth has to play a bigger role moving forward.
During a Nov. 28 earnings call detailing the results of the company's second quarter of fiscal year 2019, Hannasch explained that there are a lot of specific projects behind the company's organic growth strategy.
These projects can be broken out into four buckets:
Retail Capabilities. "As we become bigger, we think it is about acting more local, using our data and segmentation to understand and tailor our assortment, tailor pricing, tailor promotions on a much more local basis than we do today," he said.
Building More Stores. "The response we had to both our NTIs [new-to-industry] and remodeled sites has been very strong and we are very pleased with the returns we are getting on those projects," Hannasch said. "So, it is ramping those up."
Food. "That's a conversation we've had for a long time and we continue to enhance the capabilities we have internally to not only differentiate the offer, but also provide offers that we can scale across a wide variety of geographies and a wide variety of store types — which is our reality," the chief executive noted.
Customer Journey. "The experience of buying fuel and of buying items in our stores has largely been unchanged since card readers were introduced 25 years ago," Hannasch said. "We think we are one of the companies that can and should play a role in reinventing and disrupting what that journey looks like. We have a variety of projects underway that we think can significantly change how we interface with customers in the coming years."
As for its portfolio and the role of NTIs, Hannasch said Couche-Tard is pleased with the performance of its new-to-industry stores. The company's goal is to double the production of NTIs in the next three to four years.
"The timing of that ramp-up may vary a bit, depending on the geography," he said. "Today, we are seeing tremendous cost pressure in some of the Sun Belt markets with the boom of economic activity, and contractor and land prices escalated significantly. We are trying to be prudent while, at the same time, pushing forward where we think we can deliver the right returns."
As of Oct. 14, Laval-based Couche-Tard's network comprised 9,943 convenience stores throughout North America, including 8,660 stores with road transportation fuel dispensing. Its North American network consists of 19 business units, including 15 in the U.S. covering 48 states and four in Canada covering all 10 provinces.
In addition, through CrossAmerica Partners LP, Couche-Tard supplies road transportation fuel under various brands to approximately 1,300 locations in the United States.
In Europe, Couche-Tard operates a broad retail network across Scandinavia, Ireland, Poland, the Baltics and Russia through 10 business units. As of Oct. 14, Couche-Tard's European network comprised 2,718 stores.
In addition, under licensing agreements, more than 2,000 stores are operated under the Circle K banner in 14 other countries and territories, which brings the worldwide total network to approximately 16,000 stores.