Create a Culture of Safety in Your Convenience Stores
Get great content like this right in your inbox.
Subscribe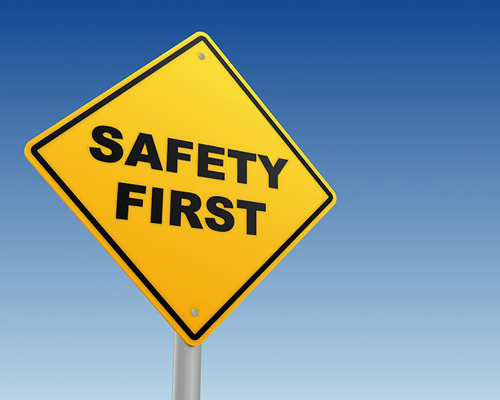 No one shows up to work expecting to get hurt or sick. However, according to the U.S. Bureau of Labor Statistics, there were 1.7 recordable injuries and illnesses per 100 convenience store employees in 2016. The incidence rate was even higher at 2.9 recordable cases per 100 workers at gasoline stations with convenience stores.
Worker injuries and illnesses can be costly to a business owner in many ways. The Occupational Safety and Health Administration (OSHA) can fine businesses for unsafe working conditions and their workers' compensation insurance premiums can increase. Also, they may face unplanned staffing shortages, which can negatively affect employee morale.
One way convenience store owners can protect their employees — and their business — is to instill a culture of safety in which every employee is held accountable for maintaining a safe work environment. Building this kind of culture starts with an authentic commitment from management that makes workplace safety a strategic imperative across the organization, and the willingness to invest strategically in the business' most important assets — its people.
Here are four steps convenience store owners can take to get started:
1. Audit the Risks
The first step is to conduct an audit and identify all the potential safety hazards inside and outside the convenience store. This process is best done collaboratively with all employees.
Not only does it send the message that a safe work environment is a priority and that everyone is accountable, it can also yield more insightful information. Front-line employees are often more aware of the potential safety risks they encounter.
The U.S. Bureau of Labor Statistics' annual report on common causes of workplace injuries that result in days away from work is a useful resource to guide the audit. For instance, slips, trips and falls; contact with objects or equipment; and workplace violence are often among the top causes of nonfatal occupational injuries. Convenience store owners and their employees can look for hazards that may lead to those types of injuries.
2. Create a Workplace Safety Plan
Once the audit is complete, the next step is to develop a plan to mitigate the risks. This should also be inclusive of front-line employees and can be approached in two phases.
First, identify the quick, easy and relatively inexpensive fixes that can be implemented right away. For instance, placing non-slip mats in front doorways and the areas around beverage dispensers can reduce the likelihood someone will slip on a slick surface.
Second, identify the improvements that may require a bit more time or money. For instance, security cameras and adequate parking lot lighting, especially in the areas around dumpsters, may deter potential robbers and reduce the risk of night-shift employees being assaulted.
In addition to identifying the opportunities for improvement, the workplace safety plan needs to establish clear goals and measurements.
Once the goals are determined, the last step is to make sure people know how they will be held accountable. This can involve aligning job descriptions and performance review criteria with the workplace safety goals.
3. Implement the Plan
Workplace safety programs need to be more than policies in employee handbooks. The plans need to be enacted and enforced to be effective.
Frequent communication and training are key. Safety policies and procedures should be communicated to all employees during regular training sessions, including at new employee orientations and whenever new processes, equipment or potential risks are introduced.
Consider implementing brief weekly or monthly safety sessions to review important procedures for specific jobs. For example:
Coach stockroom associates on the proper ways to carry and lift heavy items, such as starting from a squatting or kneeling position and lifting from the legs rather than the waist or back, to help reduce risk of shoulder, back and wrist strains from lifting heavy goods or restocking inventory. 

Remind deli workers how to properly handle slicing equipment and kitchen knives, emphasizing the importance of cutting away from the body.
Provide store associates who manage cash registers, especially those who work evening shifts, with training on what to do in the event of a robbery or other potentially violent situations. OSHA provides best practices for protecting employees who work in late-night retail establishments; this can provide a good foundation for a violence prevention training program.
In addition to training, store managers need to be empowered to discipline employees who act against the organization's workplace safety policies. Employees should also have a safe way to report violations they observe to management.
4. Measure & Improve
A culture of workplace safety is never "done"; it is a continual work in progress that requires ongoing commitment from the top of the organization down to front-line employees.
Progress toward safety goals should be measured at least annually and newly identified hazards should be accounted for in the following year's safety plan and employee trainings. Employee input should be solicited and acted upon every step of the way.
Reaping the Benefits
OSHA estimates business owners can save $4 to $6 for every $1 invested in a safety program as illnesses, injuries and fatalities decline.
While worker injuries can be costly, investing in a culture of workplace safety can improve the bottom line.
Editor's note: The opinions expressed in this column are the author's and do not necessarily reflect the views of Convenience Store News.
Dan Killins is loss control program manager for EMPLOYERS, America's small business insurance specialist, which offers workers' compensation insurance and services through Employers Insurance Co. of Nevada, Employers Compensation Insurance Co., Employers Preferred Insurance Co., and Employers Assurance Co. (Not all insurers do business in all jurisdictions.)