CrossAmerica Partners See Q2 Lift From Jet-Pep Acquisition
Get great content like this right in your inbox.
Subscribe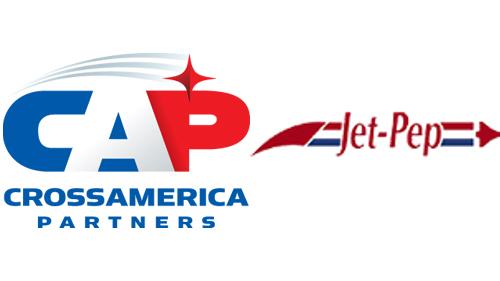 ALLENTOWN, Pa. — CrossAmerica Partners LP worked through some integration hiccups from its late 2017 acquisition of Jet-Pep and registered positive aspects of the deal in the second quarter of 2018.
"For the second quarter, we were able to capture several efficiencies in this network of about 100 sites. We considerably grew the contribution from this network through pricing and operational improvements that we have already implemented and we are in the process of further strengthening the network through the fuel offer in the near future," said President and CEO Gerardo Valencia during the company's earnings call on Aug. 7.
In November, CrossAmerica closed on its $72-million purchase of Holly Pond, Ala.-based Jet-Pep. The assets consisted of 101 commission-operated retail sites, including 92 fee sites, five lease sites and four independent commission accounts, as Convenience Store News previously reported.
According to Valencia, CrossAmerica grew its fuel volume by 2 percent in the second quarter, primarily driven by the Jet-Pep acquisition. Along with increasing volume, the company also saw its wholesale fuel margin grow from 5.6 cents in the second quarter of 2017 to 6.6 cents in 2018, representing an increase of 18 percent.
This resulted in a 20-percent increase in wholesale motor fuel gross profit for the time period, he added.
In all, the company increased the number of sites it distributes fuel to by 6 percent in the second quarter, and reduced its company-operated network by 1 percent, "in line with our long-term strategy," Valencia noted.
Looking at its financial results for the quarter, CrossAmerica reported adjusted EBITDA of $28.2 million, an increase of 2 percent for the second quarter of 2018 compared to the second quarter of 2017, with growth in both the wholesale and retail segments.
In its retail segment, the company saw an increase in its fuel margin per gallon at its 71 company-operated sites, increasing 12 percent to 10.9 cents in the second quarter from 9 cents for the same period in 2017.
"Our base business is very healthy, and we continued to address efficiencies in this space. Our overall gross profit for the wholesale segment increased 6 percent driven by our motor fuel gross profit as we realized both increase in volume and higher margin per gallon," Valencia explained. "We also saw decline in operating expenses of 9 percent, or $700,000, as a result of lower real estate taxes, maintenance and environmental cost reductions.
"For our retail segment, overall gross profit increased 5 percent, also led by motor fuel gross profit that increased 20 percent primarily driven by our November 2017 acquisition of Jet-Pep," he added.
The chief executive also noted CrossAmerica continues to focus on managing costs "with discipline and rigor" as it integrates its operations with its general partner.
Allentown-based CrossAmerica Partners is a wholesale distributor of motor fuels, and owner and lessor of real estate used in the retail distribution of motor fuels. Its general partner, CrossAmerica GP LLC, is a wholly owned subsidiary of Laval, Quebec-based Alimentation Couche-Tard Inc. 
Formed in 2012, CrossAmerica is a distributor of branded and unbranded petroleum for motor vehicles in the United States, and distributes fuel to approximately 1,300 locations and owns or leases approximately 900 sites. With a geographic footprint covering 32 states, it has relationships with several major oil brands, including ExxonMobil, BP, Shell, Chevron, Sunoco, Valero, Gulf, Citgo, Marathon and Phillips 66.