08/17/2017
CSNews' 2017 Foodservice Leader of the Year Is...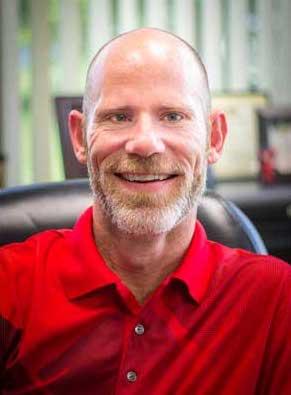 YORK, Pa. — Ryan Krebs, who has used his experience as an executive chef to transform the foodservice operation at Rutter's Farm Stores into restaurant quality, has been selected by Convenience Store News as the 2017 Foodservice Leader of the Year.
Krebs, along with the Beverage Leader of the Year (to be announced next week), will be honored at the 2017 CSNews Convenience Foodservice & Beverage Exchange (CFBE).
Being held Sept. 12-13 at the Donald E. Stephens Conference Center & Ballroom in the Chicago area, CFBE is the only conference and networking event that focuses solely on the foodservice and beverage categories at convenience stores. In addition to general sessions on the overall push to grow food and beverage sales at c-stores, CFBE will feature two separate concurrent educational tracks, one focused on foodservice and the other on all beverage categories.
Krebs joined Rutter's four years ago after working as an executive and corporate chef. He started at the York-based convenience store chain as a roving restaurant manager, moving from store to store as needed. After one year, he took over foodservice for a new store built in Harrisburg, Pa., and it soon became the busiest store in the company.
"The store caught the attention of the corporate team, and I had more contact with my predecessor, Jerry Weiner," Krebs told CSNews, explaining that Weiner had a plan to retire. Two years ago, Weiner did retire and, while there were a lot of people who wanted to take over for him, Krebs was called in and asked if he would like to interview for the position — and he got the job. Today, he serves as director of foodservice for Rutter's.
Since taking on the role, Krebs has made menu and operational changes for greater efficiency. His initial goal was to take what Weiner had already created and bring a fresh set of eyes to it, in order to make it even better. He's replaced some items with higher restaurant-quality ones, created some brand-new items and revamped equipment.
For example, Weiner started a dinner concept for Rutter's stores with a couple of options before retiring, so Krebs took the program and expanded it into an entire category, with 15 different "basket meals." Customers can choose a protein, starch and sides to build their own basket. Rutter's uses the same approach for breakfast meals.
Krebs also revamped Rutter's pizza program to make it a more relevant category. The retailer changed from serving small, personal-size pizzas to large, family-size, brick-oven pizzas with a self-activating yeast — a high-quality ingredient not usually seen in convenience store pizza, according to Krebs. The chain redesigned its pizza boxes as well.
Additionally, Krebs recently made the decision to roll out chef coats to foodservice employees in all Rutter's stores. "We are in the restaurant business, so all restaurant managers and assistant restaurant managers wear them," he said.
Krebs describes himself as a "risk-taker" and believes the sky is the limit for what Rutter's can do in the foodservice category. He is grateful to be empowered by the company to take risks into the unknown in certain areas. The chain has a lot of proprietary ideas in the works, and is looking to set a new industry standard.
"I think we are pushing the envelope to places that convenience has not even wrapped its mind around. We have induction woks, cannoli, tiramisu. And if we can do it, then others can, too. It's about growing the industry because there are so many competitors now outside of convenience."
Look in the September issue of Convenience Store News for a full profile on Ryan Krebs.