CSNews' 2017 Fuels Leader of the Year Is...
Get great content like this right in your inbox.
Subscribe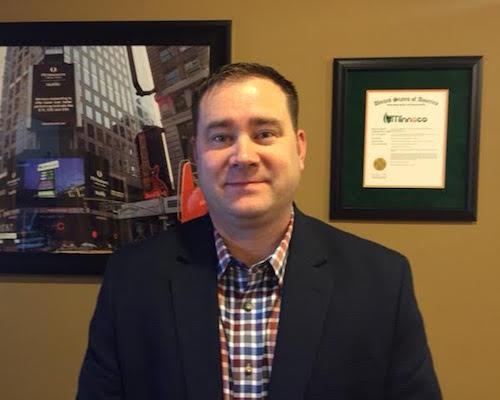 LITTLE CANADA, Minn. — Through the efforts of the Minnesota Service Station & Convenience Store Association (MSSA) and its executive director Lance Klatt, among others, retailers and consumers alike are growing their adoption of E15, making it an increasingly important part of the future fuels landscape.
While E15 fuel is relatively new, Klatt, the Convenience Store News 2017 Fuels Leader of the Year, has been connected to the industry from the beginning of his career. After starting out in 1994 as a sales representative for Wisconsin-based convenience food distributor Hub City Foods at age 20, Klatt turned what was a summer job into the pursuit of a full-time career. Since then, he's held numerous roles in the industry, including director of marketing and director of category management for Oasis Markets; regional director of sales for Fox Packaging; and member of the NACS Legislative Committee.
"Once you're in this industry, it's hard to get out of this industry. It's almost like you're destined to be here," Klatt told CSNews.
While MSSA offers its members everything from legislative opportunities to legal aid to marketing programs and more, Klatt's biggest achievement may be the development of Minnoco — short for Minnesota Independent Oil Co. — a gasoline brand developed by MSSA for its independent retail members. By becoming Minnoco stations, members can control their own brand of fuels while offering alternative fuels such as E15 and biodiesel, and flex-fuels like E85 and E30.
Minnoco launched in 2013 as the first chain in its market to offer E15, a higher octane fuel consisting of 15 percent ethanol and 85 percent gasoline. Minnoco quickly grew, becoming the fastest-growing brand in Minnesota in 2016. Today, E15 represents 38 percent of overall fuel sales at the 35 Minnoco stations that sell ethanol fuels (there are 37 Minnoco stations in total).
While the growth of Minnoco is "a huge accomplishment," Klatt says the chain would not be possible without the support of the retail members.
"[They] said, 'I'm going to spend the money to re-image, we're going to put E15 in, we're going to clean up infrastructure.' They took a huge risk bringing this fuel to the marketplace."
Some of the funding for Minnoco's infrastructure came from the ethanol industry itself after MSSA reached out to the membership of Growth Energy, which represents producers and supporters of ethanol and other alternative fuels.
As a result, Minnoco's success is also "a success story for the ethanol industry," according to Klatt.
"More importantly, it's a success story for the consumer. We brought another choice of fuel to the marketplace," he added.
Looking to the future, Klatt expects Minnoco to continue expanding, with the goal being to reach 100 sites in the next five years. During that time, though, he expects competition to increase as more c-store chains begin to offer alternative fuels.
"We knew for a few years we'd have a niche," he said, explaining that MSSA was aware this edge would only last for a limited time. "We welcome the competition. We think that the more people that can promote E15 alongside us, even if they're competitors … the testimony is that we made the right decision. Our retailers took the right risk. The ethanol industry took a big risk as well, but it just validates that what we tried to do, we accomplished together."
For more on Lance Klatt, look in the October issue of Convenience Store News.