Cumberland Farms' Believe and Achieve Scholarship Program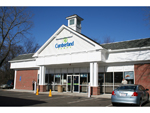 BEVERLY, Mass. -- Through Dec. 15, c-store chain Cumberland Farms is accepting applications for its Believe and Achieve Scholarship program, Wickedlocal.com stated.

According to Cumberland Farms, it will grant $1,000 individual scholarships to recipients who are attending college or vocational school programs full-time in the fall following the selection. The company stated that up to 130 $1,000 scholarships will be granted in 2011. For consideration the following applicants must:
• Be high school seniors, or recipients of a GED certificate up to the age of 25, who plan to enroll in a full-time undergraduate course of study at an accredited two- or four-year college or university, or vocational-technical school for the first time
• Have a minimum grade point average (GPA) of 3.0 on a 4.0 scale (or its equivalent), or a GED minimum standard score average of 500
• Reside within a 30 mile radius of a Cumberland Farms retail location

Cumberland Farm employee's children, who meet the above criteria, are also encouraged to apply regardless of resident location, according to the company Web site.

While recipients are selected based on a range of factors such as academia, and school and community activities, all recipients must be in financial need.

To date, Cumberland Farms has provided hundreds of students within its community with hundreds of thousands of dollars in need-based college scholarship money, the company stated.

For more information on the Believe and Achieve Scholarship program and complete program rules visit cumberlandfarms.com/doinggood.