Cumberland Farms Chooses CSI Fuel Discount Program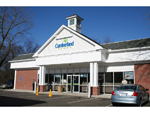 FRAMINGHAM, Mass. -- Cumberland Farms, a convenience store operator based here, chose CSI Fleet Fuel Card's fuel discount program to offer at-the-pump discounts of 3 cents per gallon at its 58 convenience store locations in Florida including those in West Palm Beach, Vero Beach, Hollywood and Orlando, the vendor reported.

"We are always looking for new opportunities to help our customers save," Keith Stone, CSI president and CEO, said in a statement. "Both Cumberland Farms and CSI strive to provide the very best for their customers, and I think the inclusion of Cumberland Farms in the CSI fuel discount program is a perfect example of each company offering a real and valuable benefit."

The CSI fuel discount program is part of the comprehensive savings plan developed for CSI Fleet Fuel Card users. "Clients that take advantage of the variety of opportunities we offer, can consistently save up to 15 percent on their fuel expenses," added said.

Fleet managers also have access to the CSI Smart Buy Fuel Locator, which lists the location of every participating discount merchant and reports the current fuel prices at all stations, allowing managers to identify the lowest-priced merchants, according to the company. In addition, CSI Fleet Fuel Cards may be individually set with a variety of controls, such as purchase limits on the amount and types of purchases, as well as requiring PIN and mileage prompts at the pump. Fleet managers can also monitor purchases and adjust limits online in real-time.